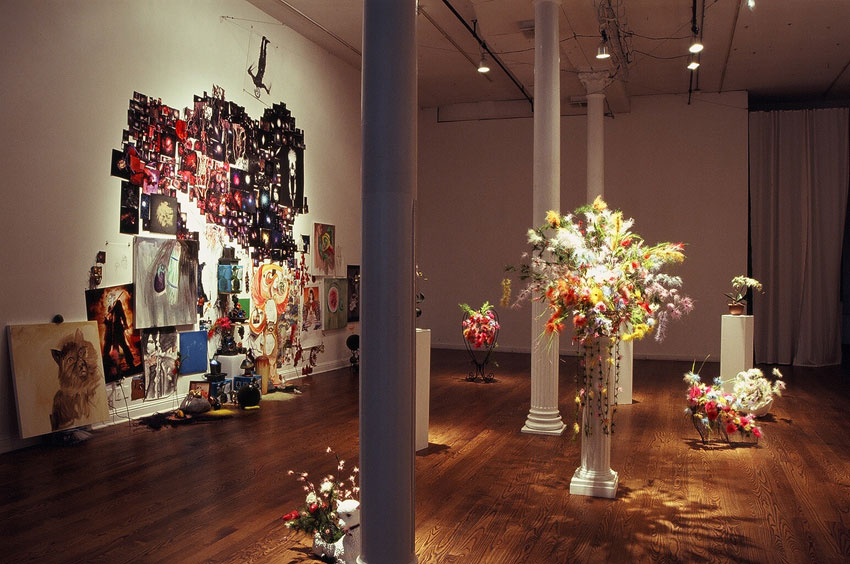 April 24-June 14, 2008
Thursday April 24th, opening 6 -8 pm
open through Saturday June 14th
Aoife Collins (pron Ee-fa) will be showing a number of sculptural and two dimensional works for her exhibition at Location One, exploring synthetic experience and mimesis, transference and its relationship to text and historical figures and influence upon cultural legacy.
Aoife's interdisciplinary practice is shaped by recurrent themes of permutation, multiplicity, cultural paraphernalia and mass identification. Works are made out of existing materials, substances and structures that are transferred into new forms of narration. In her attempt to open up the realm of possibility, the artist pays close attention to the ability of objects to role-play and the extent of their mutability.
In 2002. Aoife earned a B.A. from National College of Art & Design, Dublin followed in 2004 by an M.A., Chelsea College of Art and Design, London. In 2006 she completed a residency at the Skowhegan School of Painting and Sculpture. Recent exhibitions include: The Devil in miss Jones, Meals & SUVs, London (2006); Eva, Limerick City Gallery of Art, Limerick (2005) curated by Dan Cameron.
http://www.iaci-usa.org/locationone.html
Aoife's residency at Location One is supported by The Arts Council / An Chomhairle Ealaíon and the Irish American Cultural Institute.