July 12-14, 2005 – 4:00-7:00 pm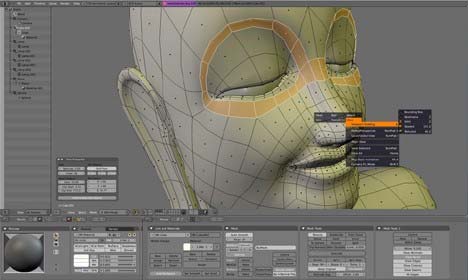 Blender 3D Animation Workshop
course fee: $350
to register, send an email to
In keeping with Location One's longtime endorsement of open source solutions and philosophies, we will offer a workshop in open source 3D animation software Blender. The Blender 3D Workshop is an introduction to one of the most powerful open source shareware packages in the world. The workshop will cover the basics of the interface, modeling, texturing, animation, and rendering. Emphasis will be placed on modeling tools and technique.
THE INSTRUCTOR:
Everett Kane is a 3D character specialist, game programmer, fine artist and producer for the film, design and advertising industries in Los Angeles. He has worked for Nike, Klasky-Csupo, DZI, PIAD, the Caper Internet Company, the Academy of Entertainment Technology, and the Gnomon School. For the last 8 years he has been teaching 3D character modeling, animation, special effects, digital compositing, digital painting, fine arts, and experimental digital media at Art Center College of Design. He is also a professor in the fine art department at USC. Everett received a B.A. in Philosophy of Religion from Princeton University in 1993, an MFA in Fine Arts from Art Center College of Design in 2001.
WORKSHOP INFORMATION:
Section 1: Mon-Wed-Thur, July 12, 13, and 14, from 4:00 to 7:00pm
Classes will be held at Location One, 26 Greene Street (between Canal & Grand).
Prior to each workshop there will be a 1/2 hour session for anyone needing help with software and computer setup (6pm on July 11 ~V 9:30am on July 16)
Each workshop attendee will need to bring a PC or MAC laptop computer equiped with a 3-button mouse. System requirements can be viewed at http://www.blender3d.org/cms/System_Requirements.472.0.html.
Please download (very simple and free of charge) and install the program before coming to the workshop. http://www.blender3d.org/cms/Blender.31.0.html
Internet access is available at Location One space. Wireless or ethernet cards required.