The Road to Mount Weather, 2006
Sept – Oct 2006, solo show at Location One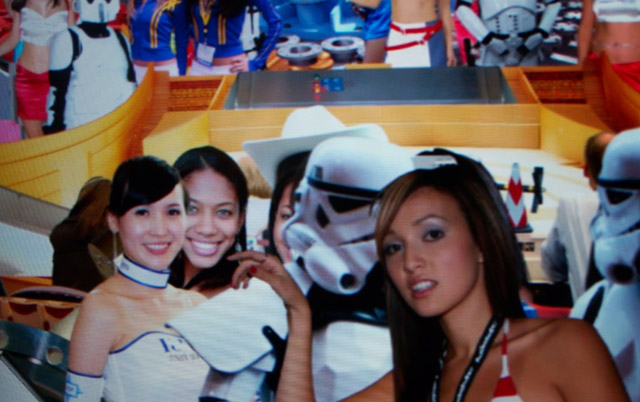 Bare life: Booth Girl*s and Stormtroopers: Accumulation, 2007
Nine International Artists Exhibit
June 2nd – July 28th, 2007

Cliff Evans was born in Darkwood, Australia and moved to Texas when he was three. He graduated from the Museum School, Boston in 2002 and returned a year later to the Museum School for the competitive Fifth Year Program, winning the prestigious traveling scholarship from the Medici Society. Since then he has lived in New York and New Orleans. Currently he resides in Fort Green, Brooklyn.
Evans' work has been shown at the Museum of Fine Arts Boston, the Brickbottom Gallery, the Judi Rotenberg Gallery, and the Museum School in Boston, the Maryland Art Place in Baltimore, and the Creative Research Lab in Austin, Texas.
Cliff's residency at Location One is supported by The Andy Warhol Foundation for the Visual Arts.