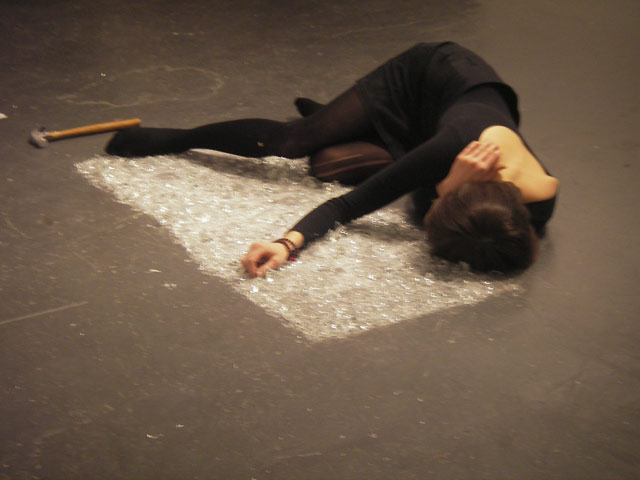 Elana Katz is an American artist currently based in New York and Berlin. Formally a classical dancer, she now continues to work with the body, yet from a varied perspective, primarily in the medium of performance art. Her work most often confronts cultural conventions– critically examining the complexity that lies within contradictions, as well as deconstructing symbols, customs, and ideals.
Elana Katz earned a BFA in photography from the Parsons School of Design, New York, in 2008, and a Meisterschüler (Germany's MFA equivalent), from the Universität der
Kunst Berlin, in 2010. Her recent grants have included DAAD Graduate Studies Grant and Franklin Furnace Grant for Performance Art, and she has exhibited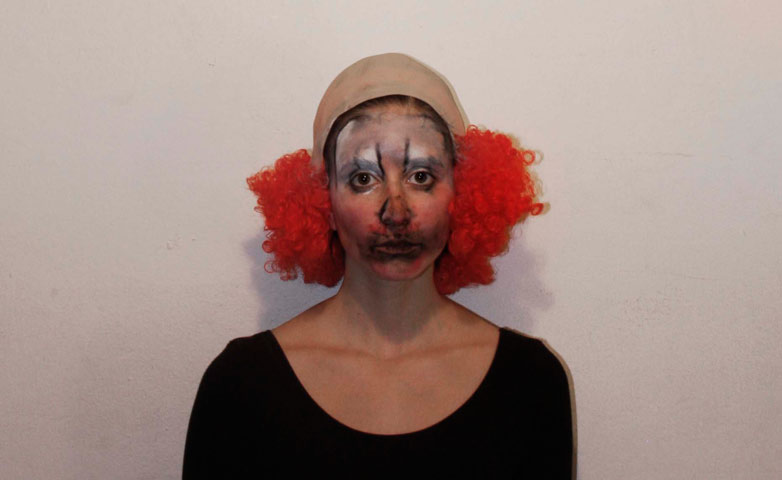 performed in Germany, the USA, Russia, Italy, and Japan. In the Spring of 2010 she was selected by Marina Abramovic as a reperformer of Abramovic's work at the MoMA (Museum of Modern Art) in New York, where she gave more than 200 performances over a 3-month
period.