www.ericsiuart.com
www.opticalhandlers.com
A Peacemax Tree | 2008 | Interactive Installation
"A Peacemax Tree" is an interactive tree made of motors and laser-equipped toy guns. When nobody is around, this violent tree lets its guard down and dances to "White Christmas". But, when you enter its territory, the tree becomes nervous, and all guns point at you!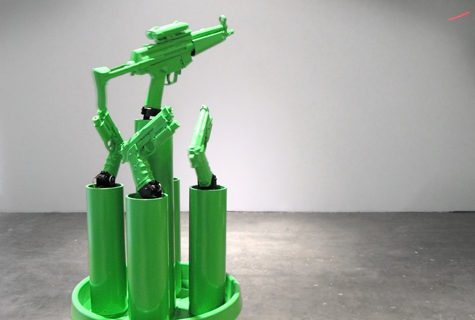 A Couple of Irons | 2008 | Interactive Device
The marriage of "A Couple of Irons" unionizes a screen and a camera in two irons as a pair of toys that translates playful mediation. They destroy the meaning and subvert the function of a domestic appliance. As a couple of absurd visual devices, they encourage creative interaction. At the same time, they provoke a question. Is it a design object or an art piece?