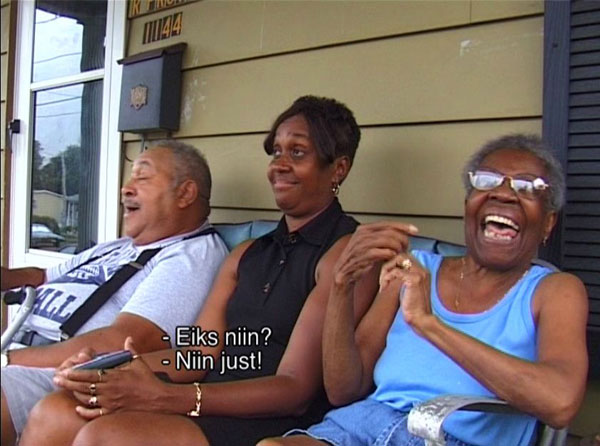 Heta Kuchka – What if…, 2006 (video still)
Heta Kuchka, (born -74) is a Finnish-American visual artist based in Helsinki, Finland.
Kuchka graduated from the Time and Space department in the Fine Arts Academy in Helsinki in 2001. Her media is large scale color photography, video and installation. Kuchka was the  Finnish Young Artist of the Year 2006. The purpose is to present young creative talent and to bring focus on contemporary Finnish art. Her solo show "Yours Truly" at the Helsinki City Art Museum and at the Tampere Art Museum was well received by the press and had 9 500 visitors. 2005-2008 Kuchka was a Committee of Acquisitions member at Kiasma, the Finnish Contemporary Art Museum where she had the possibility to influence the viewpoint of their future art collection. Kuchka's work until now has dealt with identity and communication, often emphasizing feminine viewpoints. Her subject matter combines autobiography, reality documentation and fiction about media, society and every day life. The emotional reaction of the viewer is often enhanced through contradiction and irony. Coincidence is essential to her working processes. Her latest exhibition "In Memory Of…" discussed death and focused on lonely people's position in a western welfare state which is praised for it's social services.
Heta's residency at Location One is supported by FRAME, Finnish Fund for Art Exchange.