March 7-9 Philoctetes Or A Treatise on Three Ethics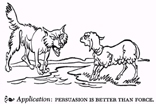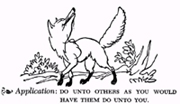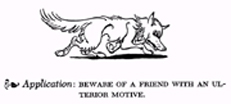 IN HOT PURSUIT at Location One
New Theatre. Innovative Directors.
Curated by Jocelyn Ruggiero
Philoctetes
Or A Treatise on Three Ethics
by André Gide,
directed by Sonja Moser
March 7th, 8th, 9th 8:00 PM
Tickets: $10, Members free
During their voyage to Troy, the Greeks abandoned one of their own men. His name was Philoctetes. He suffered from a foot wound that bled, oozed, emitted a foul stench and caused him to wail in pain – wails that filled his fellow Greeks with an unbearable pity, a pity that they feared would dampen their courage for the ensuing battle. Consequently, he was dropped on a deserted island, with only a bow and arrows with which to survive. Ten years of bloody war followed.
Now, hoping to discover the key to victory, the Greeks consult the priest Calchus, who tells them they must return to the island where they left Philoctetes and retrieve his bow and arrows. This weapon will win the war for Greece. Ulysses, the slyest of the Greeks, is dispatched for the mission, and with him he brings Neoptolemus, the son of Achilles, whose youth and innocence he hopes will act as a foil for his scheme.
On Philoctetes' frozen island of hostile solitude the three engage in an entirely different battle: What is virtue? Ulysses, Neoptolemus and Philoctetes set patriotism against humanism against individualism, as each one strains to act in accordance with his own sense of truth. In this rarely performed work, originally titled THE FOUL WOUND, Andre Gide's indictment of society and defense of the solitary artist figure is both heartbreaking and breathtaking.
SONJA MOSER (Director)
Sonja Moser's Off-Broadway credits include the New York premier of Maria Irene Fornes' ENTER THE NIGHT at the Signature Theatre. Off-off Broadway she has directed at P.S. 122, HERE, The Duplex, Dixon Place & Expanded Arts, and has made work regionally for the University of Iowa, the Iowa Playwrights Festival and HBO Workspace. She is a graduate of the Woodruff-Bogart directing program at Columbia University, where she first discovered Gide's Philoctetes.
SARAH BELLOWS (Neoptolemus)
last worked with Sonja on DADDY'S LITTLE GIRL (The Duplex, HBO/WB Workspace). She recently completed a training program at The Actors Center where she played Irina in THE THREE SISTERS and Boomer in a clown show. Favorite roles include Claire in THE MAIDS and Rebecca Runkle in DOPPLEGANG-BANG by David Adjmi.
JOCELYN RUGGIERO (Ulysses)
last worked with Sonja Moser playing Marlene in a production of THE BITTER TEARS OF PETRA VON KANT. Other acting credits include SONNETS FOR AN OLD CENTURY, directed by KJ Sanchez at Location One in January; FEFU AND HER FRIENDS at Santa Fe Stages, directed by Maria Irene Fornés; THE MAN WHO SHOT HIS WASHING MACHINE, directed by Tom O'Horgan at TNC; SPRINGTIME at The Image Theatre and LOVE AND UNDERSTANDING at Long Wharf Theatre, directed by Mike Bradwell. Jocelyn is currently rehearsing PERSEPHONE, written and directed by Emily Davis, a play that will use masks and puppets by Shannon Harvey. She is a graduate of Sarah Lawrence College.
LISA SHAHEEN (Philoctetes)
Recent New York credits: Gardenias in Winter (Lambs Theatre), Furious (John Houseman Theatre), Tuna and Jack (American Globe Theatre) Why We Have a Body (John Houseman Theatre) Hey Hey Bernadette- staged reading (John Houseman Theatre).
For information on Andre Gide, see www.andregide.org