Nayda Collazo-Llorens and Santeri Tuori
March 18 – April 23, 2005
Artists-in-Residence Nayda Collazo-Llorens (USA) and Santeri Tuori (Finland) will present video installations in Location One's main gallery. With special thanks to NYSCA (New York State Council on the Arts) and FRAME (Finnish Fund for Art Exchange)


Nayda Collazo-Llorens
Nayda's work in multiple media deals with issues of communication, accumulation and displacement. A combination of text, marks, objects, images, gestures or sounds are structured in a nonlinear manner. The work invites the viewer to reflect on the complexities of mind, language and the fragmented nature of our lives through a process of perceiving and understanding what is inside and around us.
Born in San Juan, Puerto Rico, Nayda lives and works in New York. In 2002, she received an MFA (Studio Arts) from New York University after graduating from Massachusetts College of Art, Boston with a BFA (Printmaking) in 1990.
She regularly exhibits in Puerto Rico and the US. 2004 projects include: "Channel V-6" for "The Peekskill Project" (Peekskill, Hudson, NY); "None of the Above: Contemporary Works by Puerto Rican Artists" (Real Art Ways, Hartford, CT), "Painting as Paradox", Artists Space (NY); "Here and There: Six Artists from San Juan", Museo El Barrio (NY). In 2004, she was awarded "Best Show, Year 2003", (AICA), PR Chapter, San Juan.
website :: http://www.naydacollazollorens.com/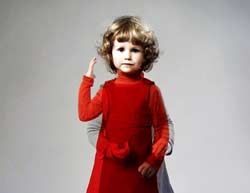 Santeri Tuori
As a filmmaker, video artist and photographer whose main interest lies in the exploration of portrait identity and its construction, Santeri's work is centered on the relationships between portraiture, photographs and moving images.
In 2003, Santeri completed an MFA at the University of Art and Design in Helsinki (Finland). In 1999, he received a Master of Law at the University of Helsinki.
He exhibits regularly in Finland and Europe. Recent exhibitions include a solo show at Malmoe
Art Museum in Sweden (2004), Galerie Anhava in Finland (2004) and Galerie SPHN in Germany (2004).
Santeri's residency at Location One is supported by FRAME (Finnish Fund for Art Exchange).
LOCATION ONE'S INTERNATIONAL RESIDENCY PROGRAM
The central purpose of Location One's International Residency Program is to encourage collaboration by inviting artists from all over the world and different media to experiment with advanced technological tools and delivery systems, and to develop new work. We encourage artists at all levels of experience to participate: they are given studio space, unprecedented technical support and guidance, and access to computer-assisted digital tools.
SPONSORS:
The Asian Cultural Council; The Trust for Mutual Understanding; Calouste Gulbenkian Foundation (Portugal); Luso-American Development Foundation (Portugal); The Yageo Corporation, (Taiwan); Fonds voor Beeldende Kunst, Vormgeving en Bouwkunst (The Netherlands); La Fundació Marcelino Botín (Spain); The Kosciuszko Foundation (New York and Poland); The Polish Cultural Institute in New York; The Milton and Sally Avery Foundation; Center for Dansk Billedkunst (DCA Foundation, Denmark); Denmark Statens Kunstfond (National Endowments for the Arts, Denmark); Det Danske Kultur Institut (Denmark); AFAA – Ville de Paris (France); INJUVE (Ministerio de Trabajo y Asuntos Sociales); The New Media Arts Board-Australia Council; Arts Victoria; City of New York Department of Cultural Affairs; Pamela Del Hierro Fellowship of Canada; the Conseil des Arts et des Lettres, Québec; FRAME (Finnish Fund for Art Exchange); the James McBey Fellowship, administered by Aberdeen City Council (Scotland).