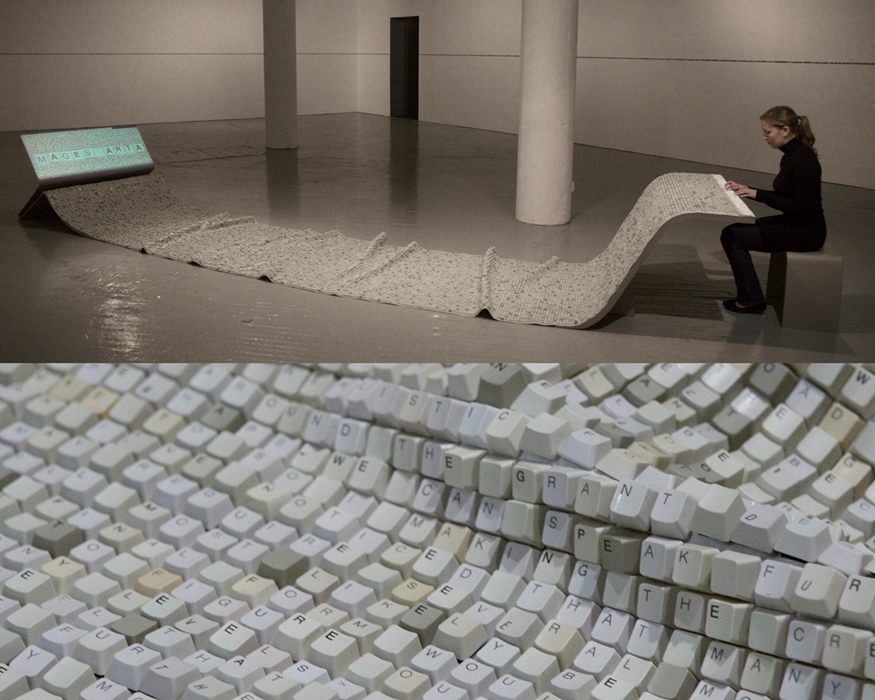 Jean creates elaborate sculptures and site-specific installations that suggest imaginary communities through the use of accumulated cast-offs. Mary Ceruti writes, "Jean Shin uses discarded material (the excess, the forgotten, the no longer useful) in works that operate between abstraction and representation. Made from the remnants of contemporary urban life, Shin's sculptures form a sort of visual history and a social mapping."
A Brooklyn-based artist, Jean has exhibited widely in the U.S. and abroad. Recently awarded a GSA Art in Architecture commission, she is working on a permanent large-scale work in the lobby of the Fallon Federal Building in Baltimore, Maryland. Exhibitions include the Museum of Modern Art, New Museum of Contemporary Art, Asia Society, Brooklyn Museum, Sculpture Center, Fabric Workshop, Socrates Sculpture Park, PKM Gallery (Beijing), Ssamzie Space (Seoul), Frederieke Taylor Gallery, and Galerie Eric Dupont (Paris).
Jean's residency at Location One is supported by the Rockefeller Brothers Fund.