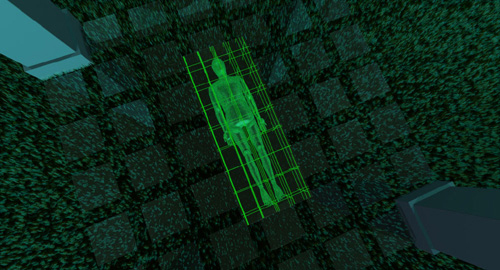 images from Loading… (2002) Media Installation at MoCA Taipei
Mr. Jiun-ting Lin is the first Recipient of the Yageo Tech-Art Award of the ACC.
Projects:
Previous multimedia projects include "Ecstasy Unleashed-Runaway Octopus amd Jellyfish"; "Recording the Instant", "The Missing". . .
The titles of these works are revealing of the artist's intention to create what he calls "a different dimension" where "time and space are sealed like a capsule and devoid of venue meaning". Artistic creation is meant to be a fully sensorial experience in which the audience comes into contact with this alternative time and space that are devoid of wordly context.
interview with Jiun-Ting by Melissa Chiu, Curator, Asia Society and Museum, New York.