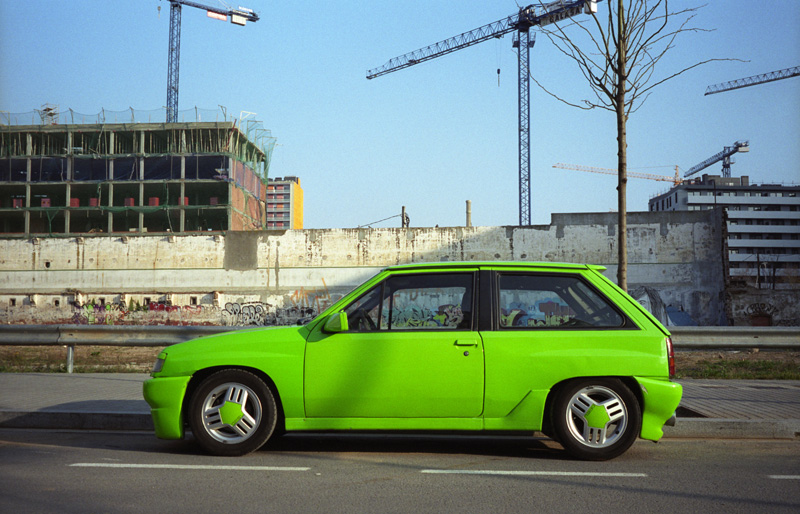 Katia is a Franco-Algerian artist and filmmaker whose practice is marked by the exploration of multiplicity and the in-between. In her video, photography and sculpture work, the artist investigates intercultural spaces, intersecting identities and their construction. As she herself says: "Fluxes of people are automatically creating hybridisations, indeed new spaces, thoughts and situations."
Katia received her post graduate degree in 2003 from Ecole Supérieure des Beaux-Arts, Marseille after graduating from the Ecole Nationale des Beaux-Arts, Bourges in 2000. Her film Bledi in Progress has been featured in numerous festivals: 2007 – Cinema Lux, Caen; Kinokho, Paris; 2006 – Festival de Clermont Ferrand; Bienal Internacional de Arte de Sevilla, et.al.) Recent exhibitions include: 2007, Bienal de Jafre, Spain; 2006, Glassbox Paris; The Photographer's Gallery, London; Rush Arts Gallery, New York.
Katia's residency at Location One is supported by CulturesFrance and Ville de Paris.

Katia Kameli & Kuba Bakowski
in Location One's Project Space
December 13-22, 2007