April 13-May 25, 2007
Opening Reception April 12, 6-8pm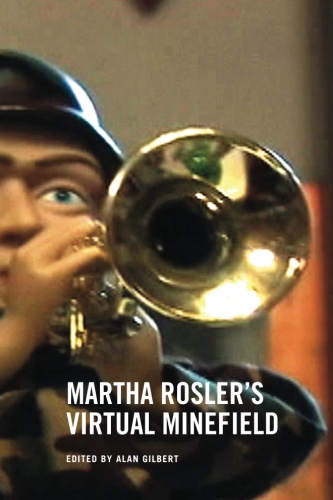 Location One is pleased to present Virtual Minefield, a new installation by Martha Rosler which features The Phrasalator, a two-way speech-to-speech device developed by the Defense Department to translate medical information to and from English and Arabic. This exhibition marks the first use of this technology in a non-military capacity.
Since the early 1970s, Martha Rosler has produced seminal work in the fields of video, performance, photography, critical writing, and theory. Her incisive, often humorous and transgressive, renderings of the social scene reflect her strong commitment to an art that engages with wider publics beyond the privileged spaces of the art world. Accessibility has always been a major concern of hers, as is the role of the viewer in constructing the meaning of the work. She presses viewers to rethink the boundaries between the public and the private as well as the social and the political.
Like an archeologist, Rosler peels back the layers of common sense. Public discourse, and daily experience to reveal the complex realities behind social myths. She brings a critical eye and deadpan wit to bear on aspects of ordinary life and the political world, with particular emphasis on the impact of patriarchal culture. From "Bringing the War Home," the biting yet beautiful series of photomontages that were generated by her outrage over the Vietnam War to the ambitious and innovative curatorial project "If You Lived Here," addressing homelessness, housing, and urbanism, Rosler has taken on some of the most pressing issues of our times.
Video from artist talk with Martha Rosler: "Where the Truth Lies"
April 19, 2007
Martha Rosler with Marcia Vetrocq
The second in a series hosted by critic and art historian Marcia Vetrocq and entitled WHERE THE TRUTH LIES: On Veracity, Conscience and Subjectivity in Recent Art.Martha Rosler will talk about the installation on view in our galleries as well as her past work and current undertakings, in relation to the theme of Truth in art.
for more information on Martha Rosler's work, see her website here: >>.
This exhibition is supported in part by the Peter Norton Family Foundation and the New York State Council on the Arts.