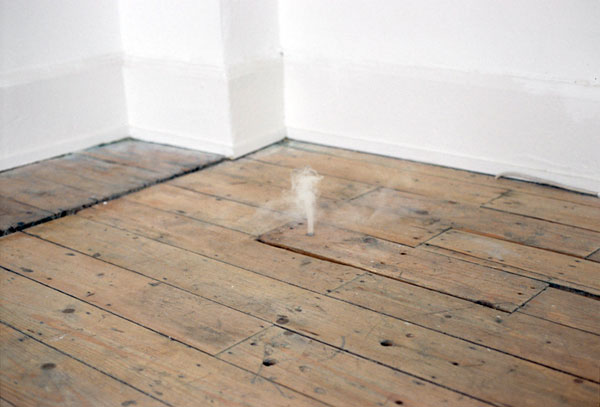 Nina Canell, Mist Mouth
Nina Canell was born 1979 in Växjö, Sweden, and currently lives and works in Dublin, Ireland. Her work seeks ways to address sculpture as a restless form with fleeting properties. Relating spatial and structural concerns to that elusive fabric which constitutes the melancholic nature of being, the work facilitates a place in which matter and non-matter hold hands through carefully balanced sculptural happenings.
Recent exhibitions include Manifesta 7 – The European Biennial of Contemporary Art (Trentino), Nought to Sixty, Institute of Contemporary Art (London), The 7th Gwangju Biennale (Gwangju), Come Together, The Douglas Hyde Gallery (Dublin), What Remains at Spazio Lambretto (Milan), Beyond the Country at Lewis Glucksman Gallery (Cork) and Moon. Mist. Drum at Model Arts & Niland Gallery (Sligo). Upcoming projects include Neuer Galerie am Landesmuseum Johanneum (Graz) and solo exhibitions at Galerie Barbara Wien (Berlin) and Neuer Aachener Kunstverein (Aachen).
Nina's residency at Location One is supported by The Arts Council / An Chomhairle Ealaíon and the Irish American Cultural Institute.