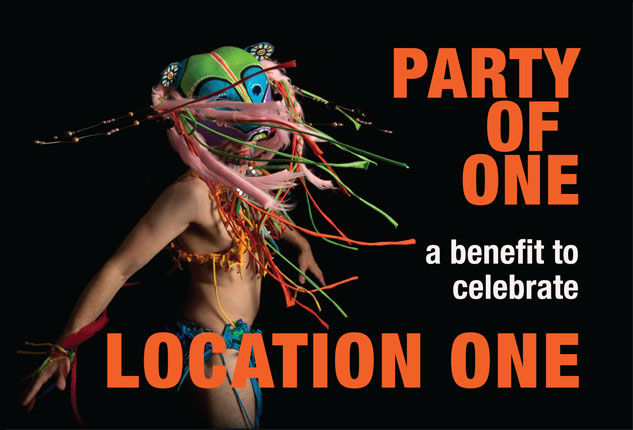 You are invited to a benefit to celebrate Location One on Friday, October 21!
With performances by some of the most exciting artists in New York—Plus Open Bar, Music, Dancing, Private VIP Performances!
Location One invites you to come celebrate the creative spirit in the form of a party with live performances by:

VIP Tickets: $100
7-9pm / experience the performances in an intimate setting / interact with the artists directly / open bar all night / hors d'oeuvres / limited edition David Quinn t-shirt / admission to "after party"
Individual Tickets: $30
after 9pm / 2 hours of fabulous performances / 2 drink tickets (cash bar after 2) / admission to "after party" / mingle with performers
Can't make it in person? Consider buying a VIP ticket for a needy artist or making a donation to keep Location One off the streets.
Call 212.334.3347 to purchase tickets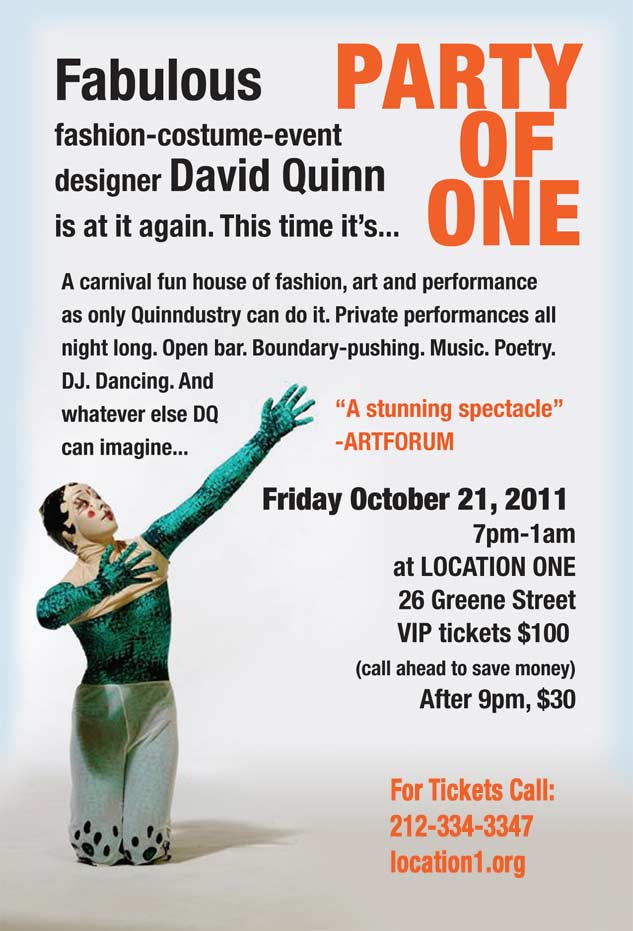 Here's the Facebook Event link >>
About the Artists
Yanira Castro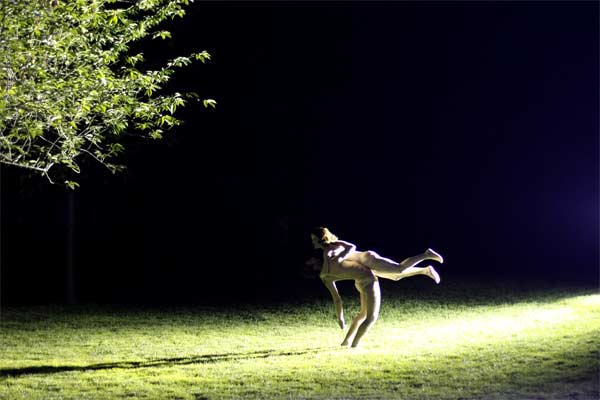 Yanira Castro is a Bessie-Award-Winning director/choreographer based in Brooklyn who collaborates with performers and designers on individual projects under the name: a canary torsi. Her site-adaptable multi-disciplinary performance works have been presented nationally and internationally in a variety of venues from public bathrooms and a confessional to the stage. www.acanarytorsi.org

Andrea Yugoslavia Chirinos
Project: Hallways, Shadows, Outside, Inside, Evening.
Choreography: andrea yugoslavia chirinos
dancers, Edie Nightcrawler, Marisol Cal y mayor, andrea yugoslavia Chirinos

This project comes from my desire to bring my body closer to the viewer, to give my body another meaning, one outside of the world of dance. It also comes from a desire to fragment the perception of my body in movement, which here I will accomplish through the medium of instant photographs, a documentation that will change and distort the moment. By means of my body and lighting I will create non-linear narratives that allow the viewer to experience their own perceptions, their own narratives.
Andy Jordan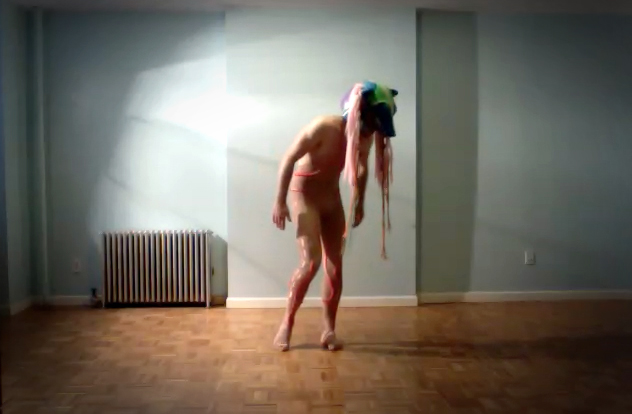 Andrew Jordan is a visual artist working in various media including sculpture, performance, fashion, costume design, and photography. He received his MFA with an emphasis in sculpture form the Cranbrook Academy of Art and his BFA in Fine Arts where he minored in Media Studies from the Columbus College of Art and Design. www.andytoad.com

Andrew Jordan's performances at the Party of One event at Location One are excerpts from a new collaborative piece that he is developing called Eidolon. The piece includes the artists – Cori Olinghouse, Christopher Williams, Mike Andrews, and Derek Piotr.
Luke Miller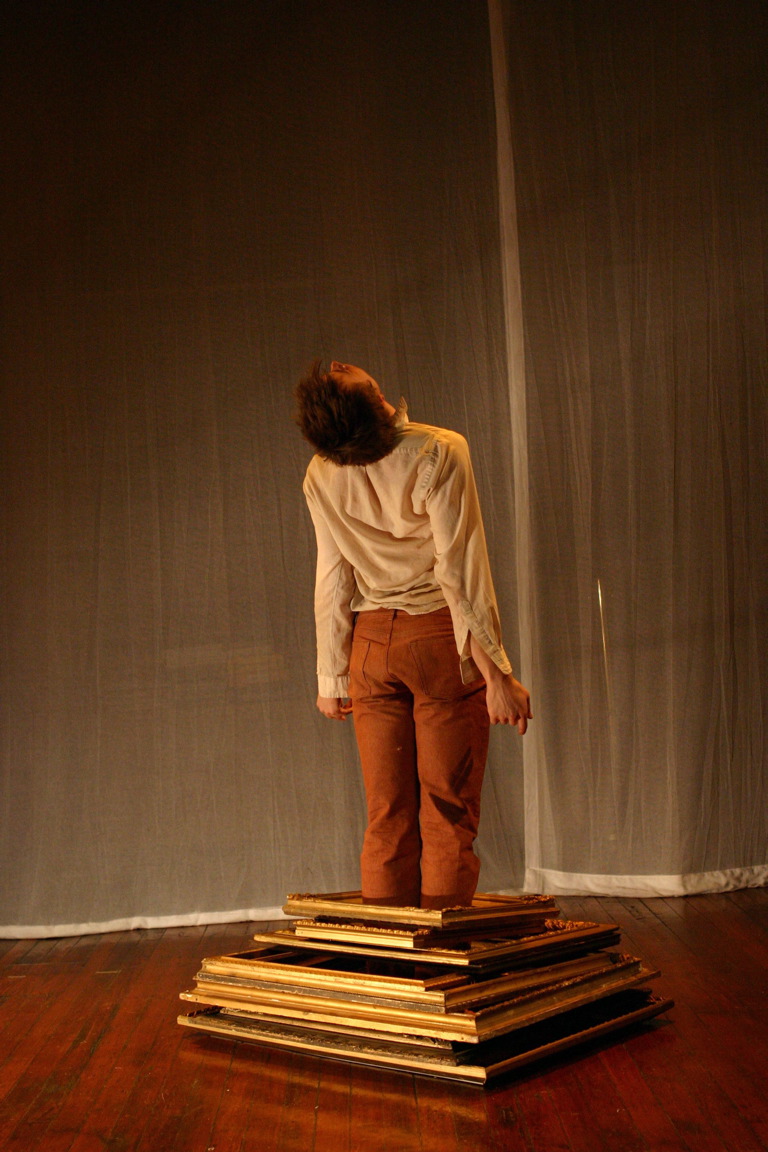 Luke Miller has danced professionally over the past decade and recently became a certified yoga teacher through OM Yoga. With Quinndustry, he has been curating performance and collaborating on sculpting events. www.lukemillerdance.com
Edie Nightcrawler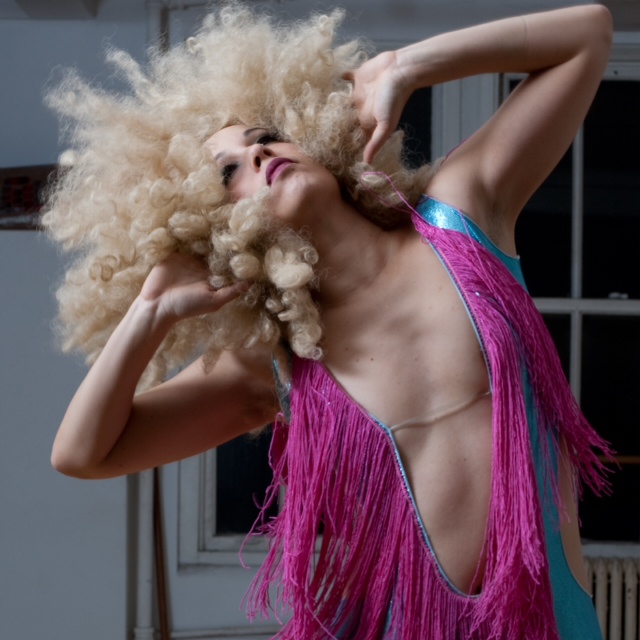 Edie Nightcrawler enjoys overpowering people with dance by night and by day.

pièce: Future Love
music: Stereo Total
performers: Andrea Yugoslavia Chirinos, Edie Nightcrawler
costumes: David Quinn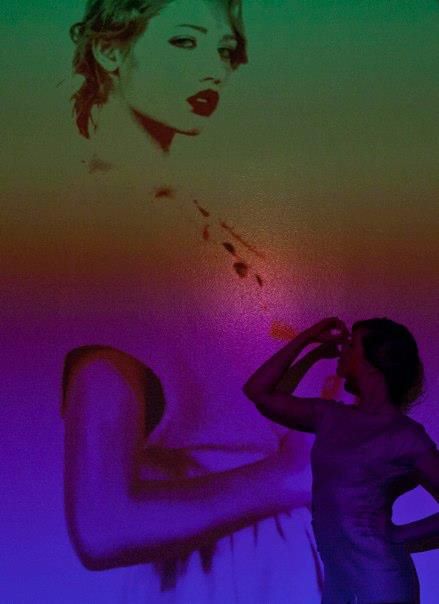 David Quinn
David Quinn has been designing since early childhood. His first teacher was his mother. He
then studied costume design at the Interlochen Arts Academy. After which he attended the
Fashion Institute of Technology. His career since school has taken him in many directions…from the NYC club scene of the late '80s and early '90s to red carpets around the world. Quinn has designed for dance, theatre, circus, TV, and film. He's a favorite of both brides and today's burlesque stars. David Quinn now enters the world of ready-to-wear with his Spring/Summer 2012 collection. This collection focuses on Quinn's unique talent for dresses that women love. Dresses that flatter all body types and work for any event-day to night. Quinn's deft hand at mixing color, pattern, texture and shape are brought together to achieve sophisticated and chic options for
women of all ages.
Amber Sloane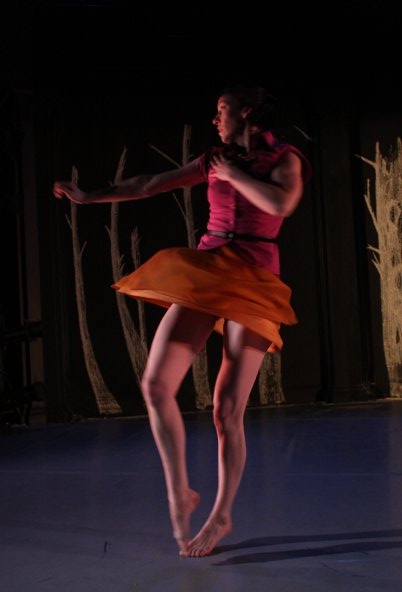 Amber Sloan is a Brooklyn based dancer, choreographer and teacher. Her upcoming show is October 28 and 29 at 7:30pm and October 30th at 5pm at the Gowanus Arts Center as produced by Spoke the Hub http://www.spokethehub.org/events/haerfest-showcase/.
Special thanks to