June 19–July 26, 2008
w/ performance June 24th 7pm
Have pop culture and globalization co-opted the wonderfully expressive gestures of the black America female? This is the question that Rashaad Newsome explores in video and photography in Shade Compositions, one of two new works in an exhibition opening on Thursday June 19th at Location One.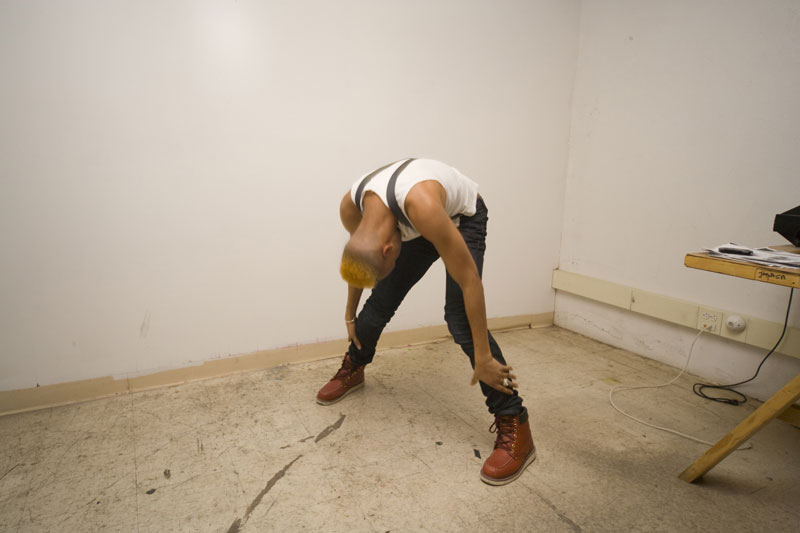 In the second work, Untitled (study for banji cunt), Newsome brings choreography for the first time into his expressive repertoire. For this piece the artist invited one of New York's top vogue dancers, Shayne Oliver, to his studio and recorded his demonstration. From the footage he created a choreographed piece in post-production by connecting different dance sequences. Shayne Oliver was then asked to practice and reinterpret this dance, and to perform it before a camera. The resulting video (8 minute loop) will be shown in Location One's Project Space, along with ten photographs of specific dance moves from the initial recording session.
"The language of the body has a vocabulary all its own," says Newsome, whose residency at Location One is sponsored by the Rockefeller Brothers Foundation. "Gestural language is often viewed as a cultural signifier, and I am interested in how it is formed, how it evolves as well as how it is appropriated across regional and class boundaries. I think of dance as a means of communication that can reflect a world bigger then the one I live in, one that can reflect many different people, cultures and times."
In conjunction with the exhibition there will be a live performance of Shade Compositions,
Tuesday June 24th at 7 PM in Location One's Performance Space (20 Greene Street).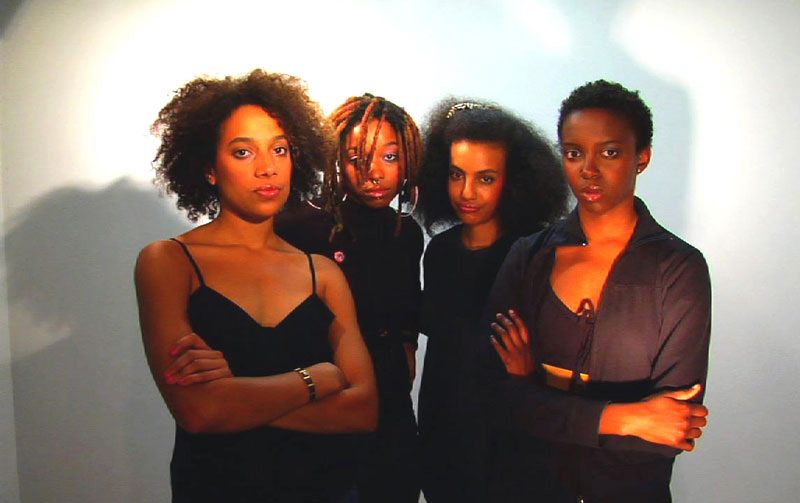 Four black females will perform a choreographed action piece, derived from dismissive gestures often characterized as "ghetto." The artist will utilize a hacked Nintendo Wii game controller to create a music and video composition in real-time, recording, looping, composing and editing both audio and video simultaneously to the action of the performers.
Thanks to OAK for generously lending clothing for the performance.
Born in New Orleans, Newsome received a B.A. in Art History from Tulane University before studying at Film Video Arts in New York. He has been awarded several residencies including one at Entreprise Culturelle in Paris. Most recently his work has been shown at K.U.E.L., Berlin; Glassbox Gallery, Paris; Rush Arts Gallery, NYC; Fondation Cartier, Paris; The Contemporary Arts Center, New Orleans.