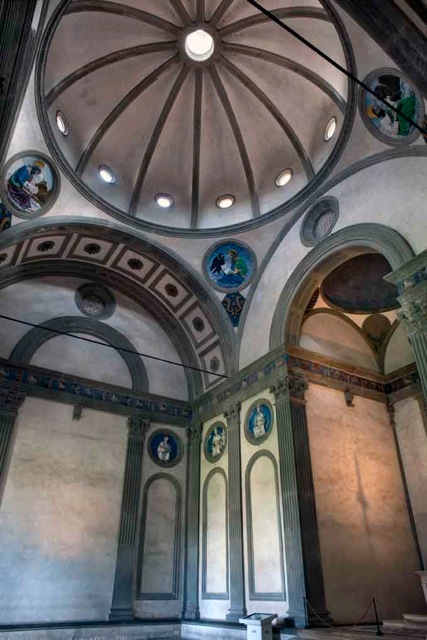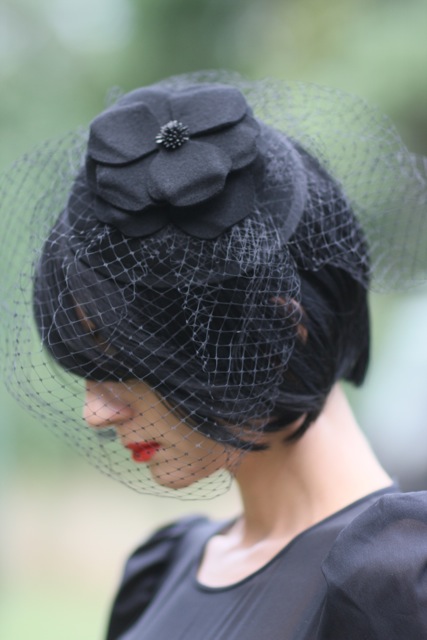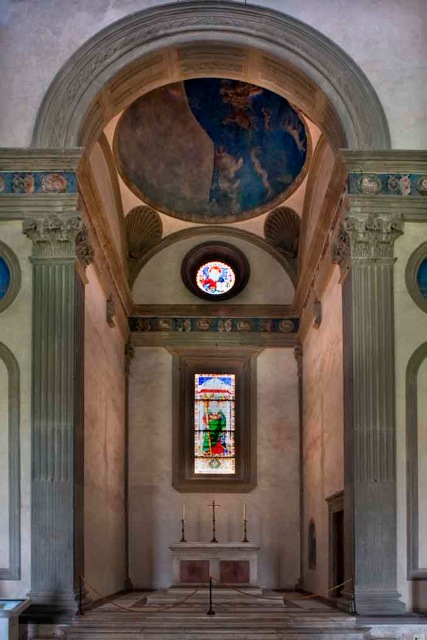 Requiem
Performance by Marta Jovanovic at Location One
Wednesday, May 16, at 7PM
Location One is proud to invite you to Requiem, a performance by Marta Jovanovic on Wednesday, May 16, 2012 at 7pm.
In Requiem, Marta Jovanovic claims the place for women in the male "pantheon." In this funeral-like performance, Jovanovic will create a fake wake, symbolically positioning herself inside the Pazzi Chapel, in the Franciscan Church of Santa Croce, in Florence, where the tombs of great artists, writers, architects, and major thinkers from the humanist era, such as Michelangelo Buonarotti, Dante Alighieri, Nicolò Machiavelli, Filippo Brunelleschi, among others, are buried. The Church of Santa Croce is known also as the Temple of the Italian Glories.
With witty verve and a sense of humor, this performance proposes the equality of the sexes, which has been proscribed by the Church since the Renaissance era–the glorious time of Italy as the site for the birth of humanism, artists' individuality, and private patronage. Jovanovic's original performance was envisioned to be in situ at the Chapel Pazzi, but the project was rejected by the Church at its original location, which attests to the fact that even today the topic is still a taboo.
The photographs used in the wall projections for Requiem are by the Italian artist Marinella Paolini and the original project was conceived by the artist in conjunction with the curator Simone Verde.
Born in Belgrade, in 1978, Jovanovic lives and works between London, New York, and Rome. She received a Bachelor of Arts from Tulane University in 2001 after attending the Scuola Lorenzo de Medici, in Florence. Provocative works by Jovanovic have been exhibited in Europe and in the United States in collaboration with other eminent artists and curators and in institutions such as the Museo Pietro Canonica and Museo della Civiltà Romana in Rome. Her performance SHOOT ME! was executed at the Benefit for Marina Abramovic Studio at Location One in New York (2010), while her almost two meters tall transparent resin sculpture LjubavSrecaIstina (LoveFortuneTruth) was permanently installed in the garden of the Museum of Yugoslav History (2011). In 2012, Jovanovic received the Roma Capitale from the City of Rome, an award for high artistic achievement in representing Serbian culture in Italy. Jovanovic is represented by BOSI Artes Gallery, in Rome, and Bosi Contemporary, in New York.
P.S. The audience will be greeted by members of the church. Appropriate funeral attire is recommended.
For press inquiries, please contact Heather Wagner at press@location1.org
Location One is extremely grateful to The NY State Council on the Arts, The New York City Department of Cultural Affairs and Location One's International Committee for making this event possible.