As a filmmaker, video artist and photographer whose main interest lies in the exploration of portrait identity and its construction, Santeri's work is centered on the relationships between portraiture, photographs and moving images.
In 2003, Santeri completed an MFA at the University of Art and Design in Helsinki (Finland). In 1999, he received a Master of Law at the University of Helsinki.
He exhibits regularly in Finland and Europe. Recent exhibitions include a solo show at Malmoe
Art Museum in Sweden (2004), Galerie Anhava in Finland (2004) and Galerie SPHN in Germany (2004).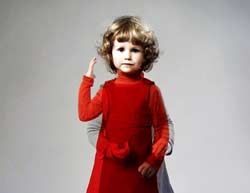 Projects and Exhibitions at Location One:
Residents' Exhibition: Spring 2005
Online :
Video Interview with Pieranna Cavalchini, Curator of Contemporary Art, Isabella Stewart Gardner Museum, Boston
Santeri's residency at Location One is supported by FRAME (Finnish Fund for Art Exchange).