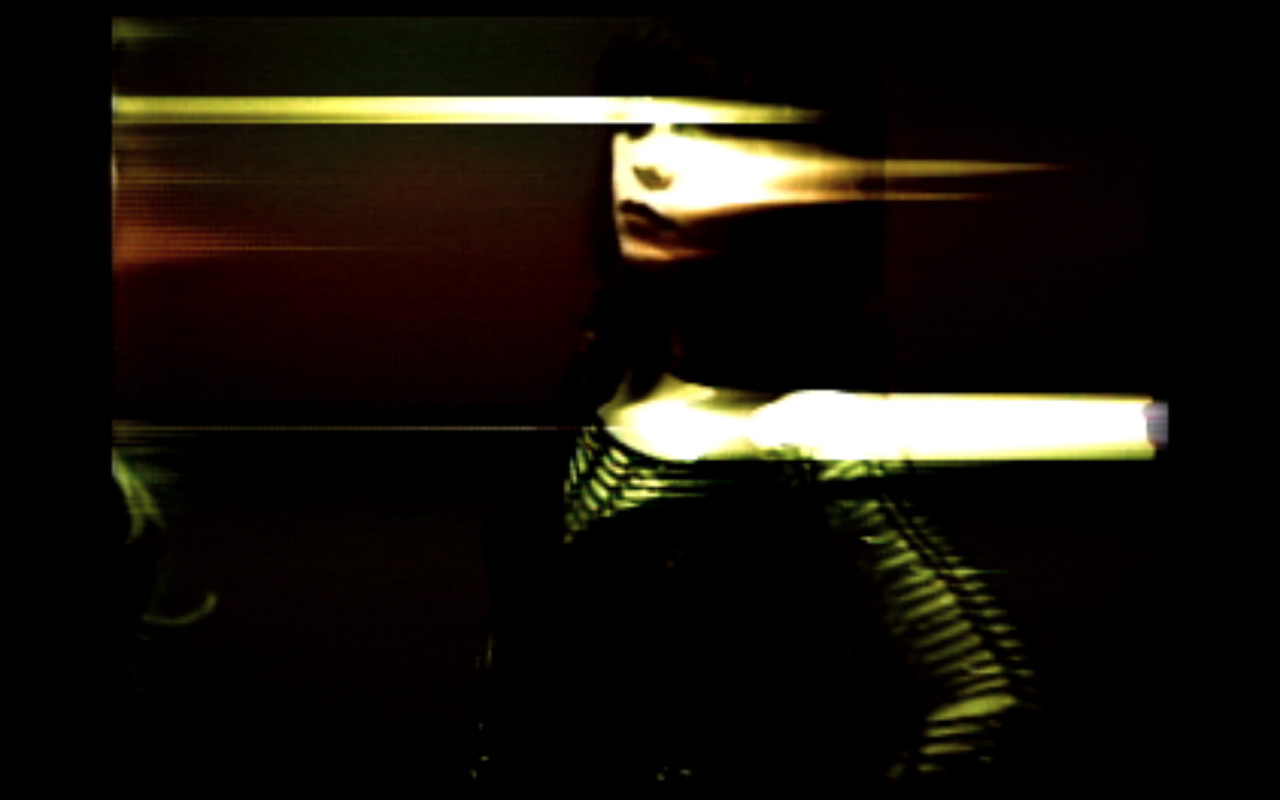 Friday, April 13, 2012
8pm Doors at 7:30pm
Tickets: $10
Curated by dancer/choreographer Luke Miller
Performances by Rebecca Lazier, Jack Ferver, Vanessa Walters, Kyle Abraham
Video by Jason Akira Somma

Location One presents an evening of dance performance and live video, curated by dancer/choreographer Luke Miller. He has recruited some of hottest dancers and choreographers from the downtown dance scene to create some very special performances for the evening.
The dancers will be performing in a video environment created by Jason Akira Somma, who has developed his own analog video technique in which the video signal itself becomes the performer. Using discarded, malfunctioning and obsolete electronics, Somma creates his own custom video mixers from scrap parts to create unique and unexpected effects. Drawing on his background in dance, he carefully moves his body in sympathy with the subject, which then directly affects the video being generated in real time through video feedback, creating a new interactive world.
"Nam June Paik meets performance art. He is an electronic archaeologist."
-William Forsythe
"A magician of light."
-Chrissie Iles
"The future of art and dance."
-Le Figaro, Paris 2010
Approaching the evening as a collaboration of all those involved, Vanishing Acts exposes a friction between the recent physical history within a space and the specter of memory that the projections conjure.
Kyle Abraham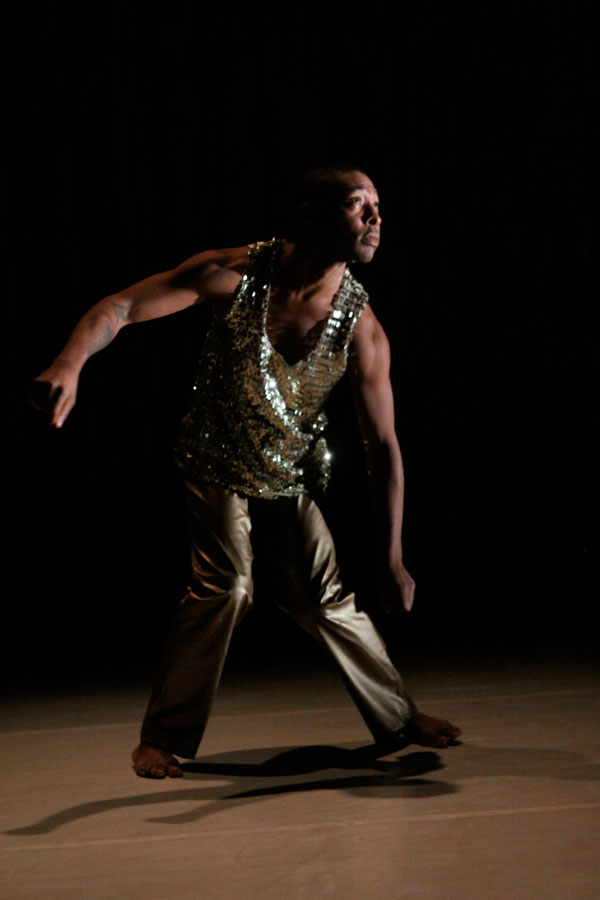 Kyle Abraham, professional dancer and choreographer, began his training at the Civic Light Opera Academy and the Creative and Performing Arts High School in Pittsburgh, Pennsylvania. He continued his dance studies in New York, receiving a BFA from SUNY Purchase and an MFA from NYU Tisch School of the Arts. Over the past few years, Abraham has received tremendous accolades and awards for his dancing and choreography including a 2010 Bessie Award for Outstanding Performance in Dance for his work in The Radio Show along with a 2010 Princess Grace Award for Choreography, a BUILD grant and an individual artist fellowship from the New York Foundation for the Arts, a Jerome Foundation Travel and Study Grant, a Pennsylvania Council for the Arts Fellowship and 2009 was honored as one of Dance Magazine's 25 To Watch.
Abraham was heralded by OUT Magazine as one of the "best and brightest creative talent to emerge in New York City in the age of Obama." His choreography has been presented throughout the United States and abroad, most recently at Jacob's Pillow Dance Festival, Danspace Project, Dance Theater Workshop, Bates Dance Festival, Harlem Stage, Fall for Dance Festival at New York's City Center, Montreal, Germany, Dublin's Project Arts Center, The Okinawa Prefectural Museum & Art Museum located in Okinawa Japan and The Andy Warhol Museum in his hometown of Pittsburgh, PA. Abraham's most recent work, The Corner, commissioned by Ailey 2, is currently touring internationally with great reception. As a performer, Abraham has worked with acclaimed modern dance companies including David Dorfman Dance, Burnt Sugar Dance Conduction Continuum, Nathan Trice/Rituals, Mimi Garrard Dance Theater, Bill T. Jones/Arnie Zane Dance Company, Dance Alloy, The Kevin Wynn Collection and Attack Theatre. In addition to performing and developing new works for his company, Abraham.In.Motion, Abraham also teaches his unique approach to post-modern dance in various schools and studios throughout the United States. For more information please visit: http://abrahaminmotion.org
Jack Ferver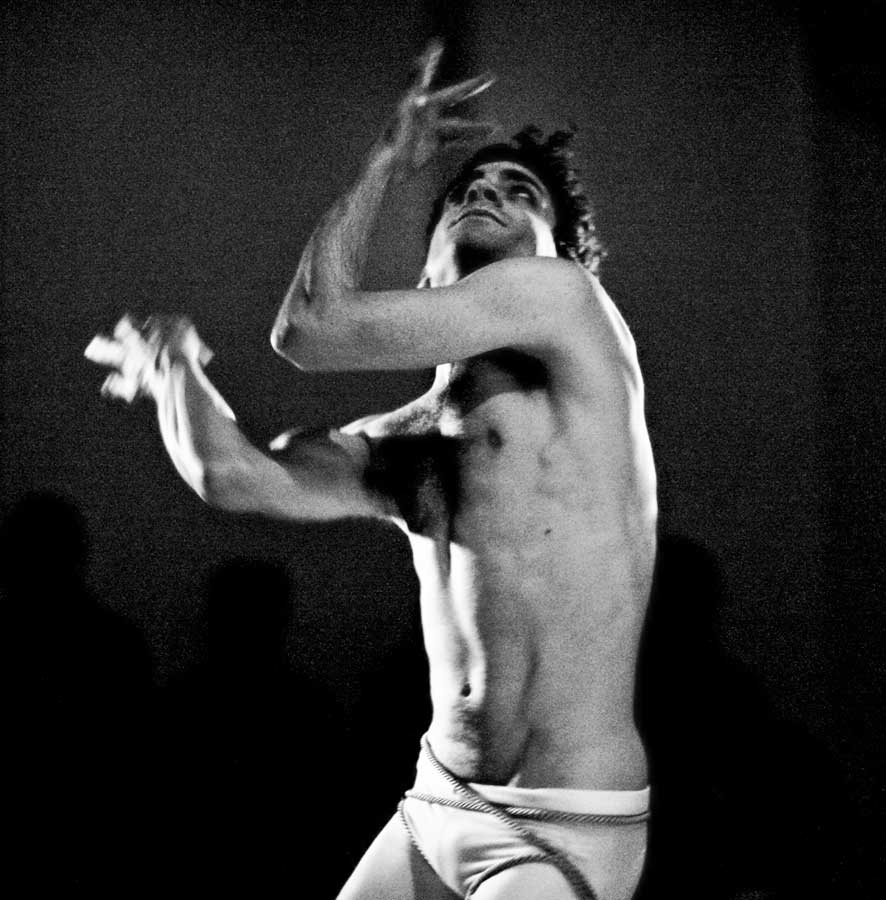 Jack Ferver's solo Two Alike, a collaboration with the visual artist Marc Swanson, was presented at Diverse Works in conjunction with The Contemporary Arts Museum of Houston in 2011 and will premiere in New York at the Kitchen this coming May 17th-19th. In 2011 Ferver also premiered his duet with Michelle Mola, Me, Michelle, at the Museum of Arts and Design as part of Performa 11. It returned as part of American Realness at Abrons Art Center. Ferver has been creating full-length works since 2007. He has been presented at PS 122 (NYC), The New Museum (NYC), The Museum of Arts and Design (NYC), Danspace Project (NYC), Abrons Art Center (NYC), Dixon Place (NYC), and Théâtre de Vanves in France. Shorter and solo works have been presented at MoMA PS1, Dance New Amsterdam, LaMaMa E.T.C., The Culture Project, and NP Gallery. His work has been written about in The New York Times, The Financial Times, The New Yorker, Artforum, Modern Painters, and Dance Magazine. His writing has been published in the magazine Novembre. He has curated for Danspace Project, Center for Performance Research, and Dance New Amsterdam. He teaches privately as well as at New York University and has set choreography at The Juilliard School.
Rebecca Lazier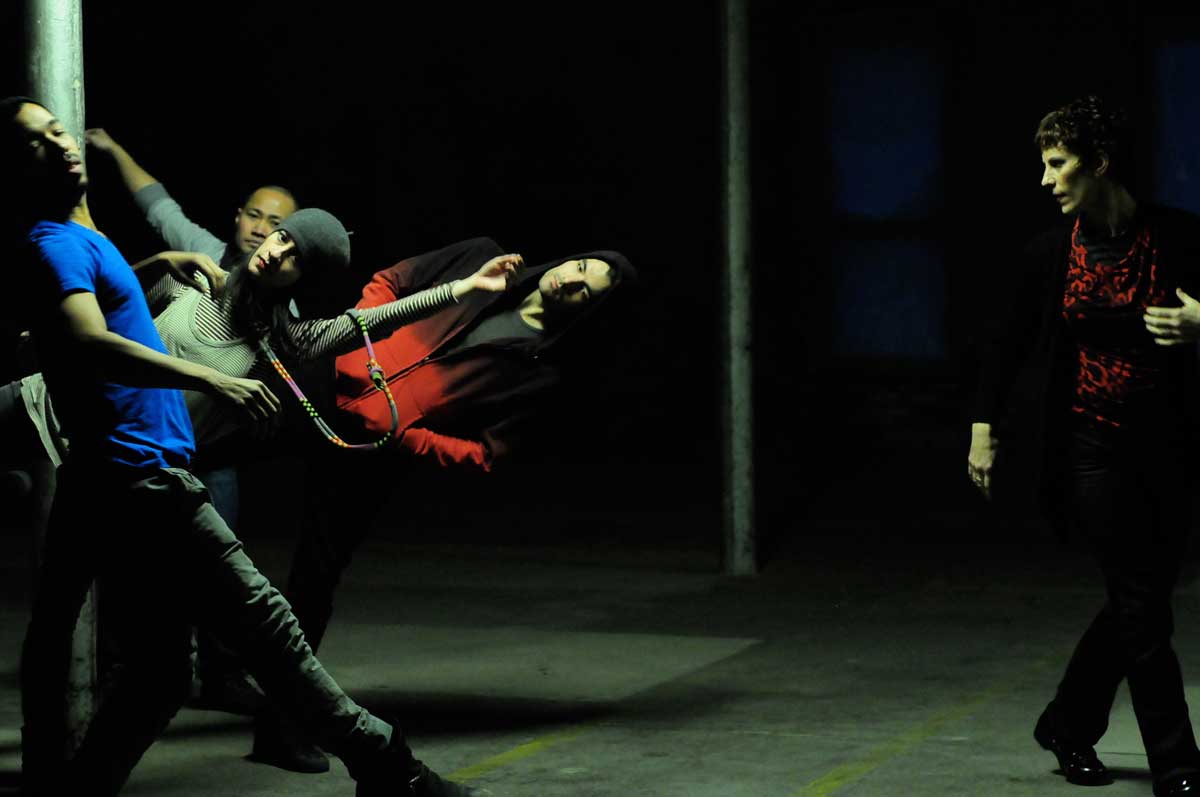 Rebecca Lazier is the artistic director/choreographer of Terrain, a project-based NYC dance company and Senior Lecturer at Princeton University. Lazier and Terrain have performed in many New York venues including Danspace Project, The Kitchen, the Guggenheim Museum, 92nd Street Y, Joyce SoHo, and Movement Research at the Judson Church. In addition, Terrain has toured to a variety of locales from Martha's Vineyard to Los Angeles, Jacob's Pillow to New Orleans, from Nova Scotia, Canada to Perm, Russia. Lazier is currently preparing Terrain for a five city tour to Turkey and a three-week residency in Canada. Recently, Lazier has received grants for her choreographic research from the Canada Council on the Arts, NY Department of Cultural Affairs and the American Music Center. She has been artist-in-residence at Movement Research, The Joyce Theater Foundation, The Yard, and the Djerassi Resident Artist Program. Prior to teaching at Princeton, Lazier was on faculty at distinctly different institutions ranging from the Hartford Ballet to UCLA, from the State Conservatory of Turkey to Wesleyan University, and from American Repertory Ballet to White Mountain Summer Dance Festival. For more information please visit: www.terraindance.org
Luke Miller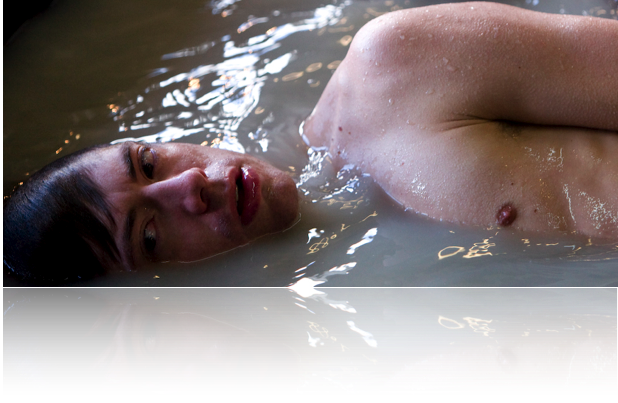 Luke Miller, originally from Pittsburgh, Pennsylvania, began his dance training at the age of sixteen at Christine's School of Dance and the Civic Light Opera Academy. Prior to his involvement with the performing arts, he studied visual art, music and swam competitively at his high school. Luke won the title of Mr. Dance of Pennsylvania 1997 for Dance Masters of America Chapter Ten. On scholarship, he then went on to receive his formal education at NYU's Tisch School of the Arts.
He joined Susan Marshall & Company in 2003 and has since collaborated in the making of Sleeping Beauty and Other Stories, Cloudless, Sawdust Palace and Frame Dances. From the Company's repertory he has performed Kiss, Arms and Fields of View. Luke has taught the Company's work to students at Wittenberg University, the University of Wisconsin Steven's Point, NYU's Tisch School of the Arts, the University of Monatana, and the University of Wisconsin Madison. He has staged repertory on professional companies including; Dance Alloy, Hedwig Dances, Hubbard Street and Pacific Northwest Ballet. In '09 he contributed in the development and teaching of SUMAC (Systems for Understanding Movement And Composition), an annual one week workshop held at Barnard College that focuses on collaborative skill building within the art-form. Luke recently assisted Susan in choreographing Asphalt Orchestra for it's run at Lincoln Center Out Of Doors festival in August of '09 and acted as assistant choreographer in the making of For You, a solo created for Mikhail Baryshnikov in May of '10.
In the play Madama Fortuna, written/directed by Antonio Rodriguez and presented by Dixon Place at Chasama, Luke portrayed the role of BunnyTeddy and choreographed the production. He co-directed and choreographed the play The Pet Goat with writer Brian Boyles at WAX and performed as Ron Reagan Jr. in Taylor Mac's The Lily's Revenge.
In film, he worked with David Neuman in the making of the WB production I Am Legend.
Luke received a 2009 Bessie Award for his collaboration and performance in Dark Horse/ Black Forest; a work choreographed by Yanira Castro.
He performed in the ADF '07 reconstruction of Martha Clarke's Garden of Earthly Delights and acted as assistant to the choreographer in its '08 off-broadway restaging.
Luke has also performed in the work of Eun Me Ahn, Keely Garfield, Molissa Fenley, Stanley Love, David Dorfman, Fiona Marcotty, Julie Atlas Muz, Stephen Petronio, Christopher Williams, Amber Sloan, Paige Martin, Renee Archibald and currently in the companies of Yanira Castro and Neil Greenberg.
His own work has been shown at many venues throughout New York City including The Joyce SoHo, WAX, Galapagos, The Flea Theater, M Shanghai, 100 Grand, and The Roxy.
Jason Akira Somma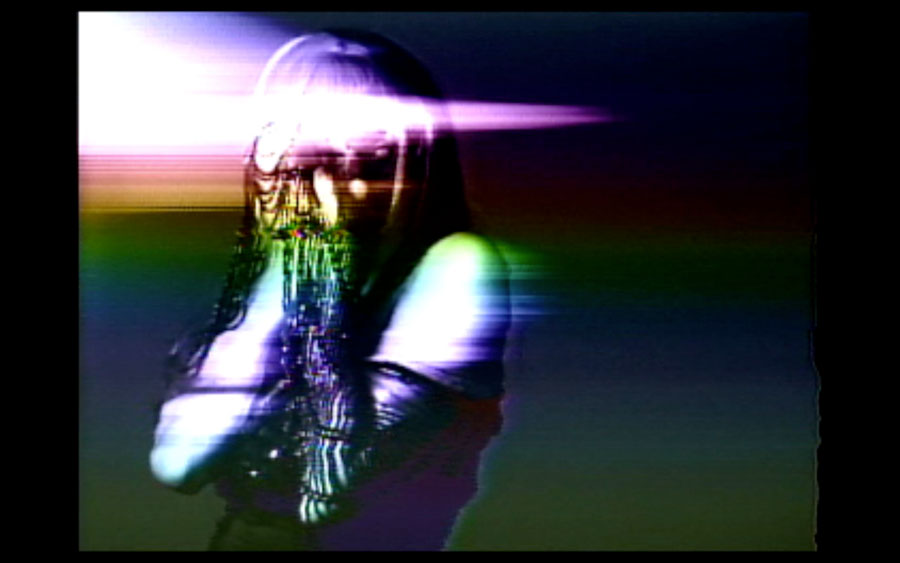 Jason is a practicing video/performance artist and photographer based in the NYC. Merging his two backgrounds as a visual artists and choreographer he has been experimenting on ways of transcending dance from the ephemeral state on stage to the walls of galleries. He specializes in integrating technology as an extension of the body for the physically impaired and elderly.
His film work has been featured on the Sundance Channel, Independent Film Channel, PBS, NY Dance Film Festival, MTV Europe, American Dance Festival, Dance Theatre Workshop (NYC), Seoul (Korea) Film Festival, SPEX Magazine (Germany), Cinedans Festival (Amsterdam) and in the Performatica Festival (Mexico). His photography and film work have also been featured in The Deitch Project (SoHo), P.S. 1 (MoMA), Robert Altman Gallery, Chrysler Museum of Art (Norfolk, Va.), and the Anderson Gallery (Richmond, Va.) His photography work has also been featured in numerous periodicals and magazines in the U.S. and Europe to include the New York Times, Dance Magazine, Dance Europe Magazine, Village Voice, Time Out NY, and LA Times to name a few. Jason has been commissioned by the BBC Bigscreens Moves festival in the UK and was a guest artist at the Center of Contemporary Art (CCA) in Glasgow as well as a guest artist at Robert Wilson's Watermill Center. Somma was the first American to receive the Rolex Arts Initiative Award for Dance and has been working under the mentorship of Jiri Kylian over the past 4 years. He collaborated with Jiri Kylian on a dance piece commemorating the Nederlands Dans Theatre's 50th anniversary and has since collaborated on two other projects. He has set work on the Lyon Opera Ballet, and collaborated with Robert Wilson by directing 5 short films that were shown at the Guggenheim Museum. When not performing or creating Jason has given numerous lectures internationally at universities funded via the US Embassy on "Arts and Science/Performance and New Technology."
In March of 2011 Jason premiered the very first free floating interactive holograph film installation called the "Phosphene Variations" at the Chaillot National Theater of Paris to rave reviews. He has had the unique opportunity to be a guest consultant for the University of Glasgow in the Neuroscience department for a research study focusing on how the perception of movement affects brain imaging and transcranial magnet stimulation.
Vanessa Walters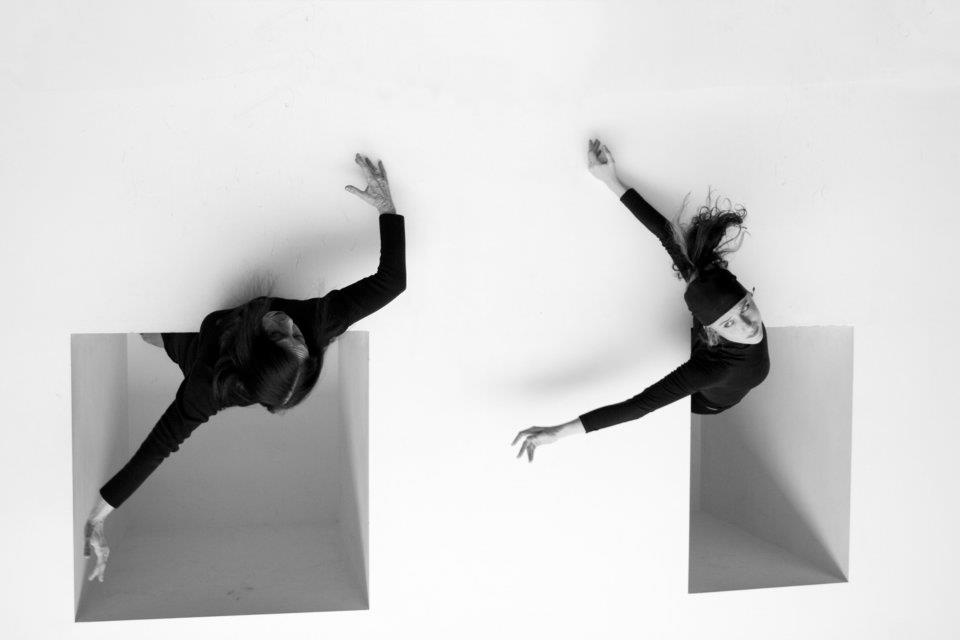 Vanessa is the lead choreographer for the performance group, Fischerspooner. She has also choreographed music videos for Zola Jesus, AVAN LAVA, the Blank Dogs, Department of Eagles, Cyndi Lauper, Kings of Leon, Creep, and Nintendo, as well as live events for Mercedes Benz, Juicy Couture, House of Diehl, Daisy Spurs, Chaos & Candy, Narcissister, JVA, and the musical Camp Wanatachi, as well as her own works, BATHORY and The Man Piece. In 2011, Vanessa co-choreographed both "100 Beginnings" and "Alley of the Dolls" with Nicole Wolcott. For 2012, look forVanessa's new piece entitled, "Ripening". www.vanessawalters.com