Artists 2011-2012
Pablo Helguera (Mexico)
Location One International Committee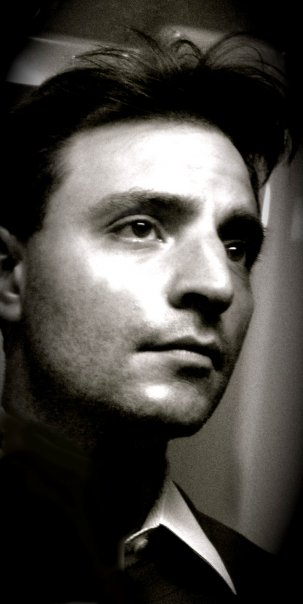 Born in Mexico City, 1971. Lives and works in New York
Pablo Helguera (based in New York, born in Mexico City, 1971) works in the fields of pedagogy, literature, musical composition, and theater. His projects have included performance lectures, scripted symposia, and panel discussions (with or without the knowledge of the audience) as well as a variety of experimental formats of verbal presentation.
Helguera's works have been presented in many venues including the Liverpool Biennial, Performa 05, Museo Reina Sofia in Madrid, ICA in Boston, MoMA, and many others. His play, The Juvenal Players, produced by Grand Arts in Kansas City, was presented at The Kitchen in 2010. His orchestral work Endingness was performed by the Detroit Symphony Orchestra under the direction of Leonard Slatkin. He is the author of more than 10 books including Theatrum Anatomicum (and other performance lectures), a collection of performative works. His social practice project, The School of Panamerican Unrest (2006), consisted of the creation of a nomadic schoolhouse that traveled by land throughout the Americas from Alaska to Chile, presenting collaborative performance and civic events in over 26 cities. He is a recipient of the Guggenheim Fellowship, the Creative Capital Grant; and in 2011 was named the first winner of the International Award for Participatory Art of the Regione Emilia Romagna in Italy. As an educator, Helguera has worked in museums for over two decades and currently works as Director of Adult and Academic Programs at The Museum of Modern Art. He is the Pedagogical Curator of the 8th Mercosul Biennial, opening in September 2011.
Jacob Dahl Jürgensen (Denmark)
Danish Arts Agency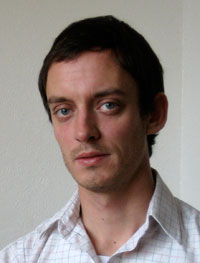 Born in Copenhagen, 1975. Lives and works in London.
Jacob Dahl Jürgensen's sculptures pose as fictive relics; the possible artifacts of a future archaeology unearthing the ethnological debris of today. Influenced by early 20th century Modernism, Jurgensen often quotes from art history by intertwining recognizable forms and ideologies with fragments of popular culture to create ritualistic monuments divining a contemporary spirituality. His Folly, The Mystical's Sphere, nods to the futuristic architecture of Tatlin and Fuller; the sparse copper structure standing as a theatrical oracle, emanating a primitive occultism from the power of low-watt light bulbs.
website: http://www.jacob-dahl-jurgensen.com/
Jacob Dahl Jürgensen's residency is made possible by The Danish Arts Agency.
Maria José Arjona (Colombia)
Location One International Committee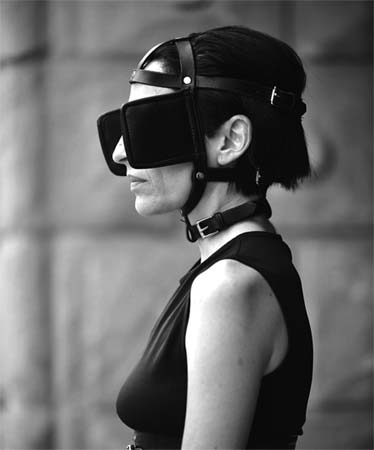 Born in Bogotà, Colombia in 1973. She lives and works in New York
Ms. Arjona graduated from The Higher Academy Of Art Of Bogota (ASAB) in 2000 and her practice is exclusively focused on long duration performance.
She has been part of numerous exhibitions in different museums, galleries, and instituions in South America, The United States, Europe and China. Her work is a permanent part of many relevant collections around world.
Hiraku Suzuki (Japan)
Asian Cultural Council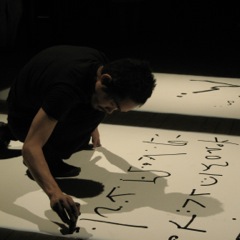 Born in Miyagi, Japan, 1978. Lives and works in Tokyo.
Hiraku Suzuki obtained an MFA from Tokyo National University of Fine Arts and Music. Focusing on ideas of memory and excavation, his work centers on an expanded notion of drawing which encompasses works on paper and panels, installation, murals, frottages, and live performance drawing. Much of his work hinges on the vast library of signs and glyphs he has developed by focusing on the shapes, forms, rhythms, and materials of his immediate environment (which can be understood as the base units of the ever-changing hidden language of the city).
His recent solo exhibitions include WIMBLEDON space, London (2011); Galerie du JourAgnes b., Paris (2010); and Tokyo Wonder Site Shibuya, Tokyo (2008). Group exhibitions include Roppongi Crossing, Mori Art Museum, Tokyo (2010); 100 stories of love, The21st Century Museum of Contemporary Art, Kanazawa (2009); Between site and space, ARTSPACE, Sydney (2009); Redbull House of Art, Hotel Central, Sao Paulo (2009); and Vision of Contemporary Art, The Ueno Royal Museum, Tokyo (2009). His early works are held in the collection of The 21st Century Museum of Contemporary Art, Kanazawa, Japan.
Publications include GENGA, published by Kawade Shobo Shinsha/Agnes b., and Looking For Minerals, published by BEAMS.
http://www.wordpublic.com/hiraku

Mr. Suzuki's residency is made possible by The Asian Cultural Council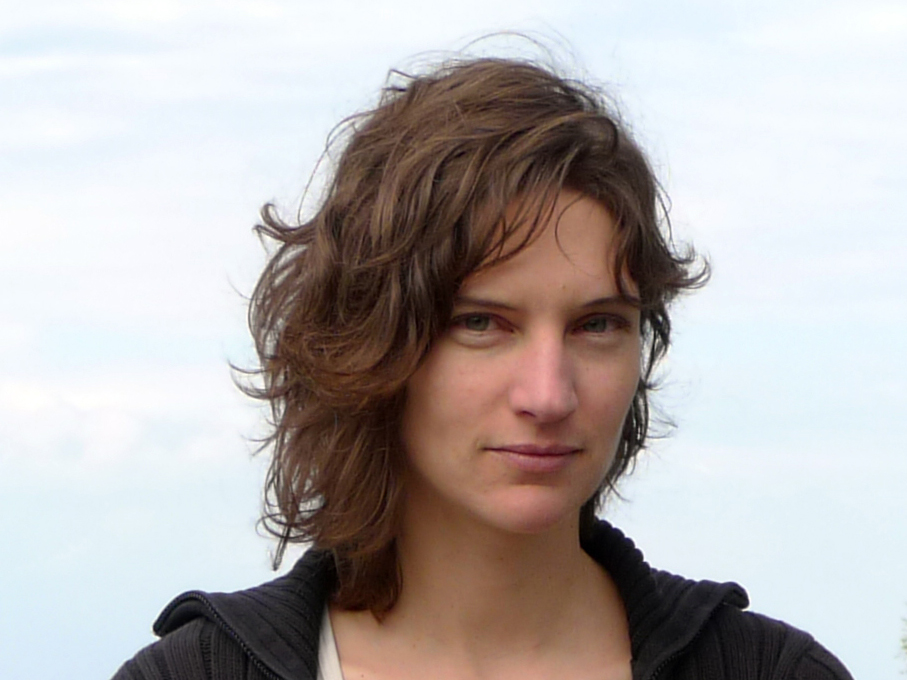 Michaela Müller
Location One International Committee
Born in St.Gallen, Switzerland. She lives and works in Switzerland and in Zagreb, Croatia.
Michaela is in love with paint and film, and through the process of animation she has found a perfect means of combination. She is currently researching and exploring the borders between narrative and abstract experimental film, based on rhythm and choreography via animation.
She likes to work on social topics of public concern. Her 8 minute animation, "Miramare" (2009), (paint on glass), is an impressive encounter between tourists and immigrants shown from a children's perspective. It has been shown at more than 70 film festivals all over the world including Cannes, Annecy, London, Melbourne, Sarajevo, Rio de Janeiro and St. Petersburg. "Miramare" won more than 15 awards includion the Swiss Film Prize Quartz, the Centaur for Best Debut Film at Message to Man Film Festival, St. Petersburg, the Grand Prix at Animateka Film Festival, Ljubljana etc.
Michaela studied animated film and New Media at the Academy of Fine Arts in Zagreb, Croatia. Miramare is her diploma film. She likes to collaborate on theatre and dance projects, where she contributes animated scenographic elements.
Michaela Müller's residency is made possible by Pierre Nussbaumer and the Location One International Committee.
website: www.triboje.com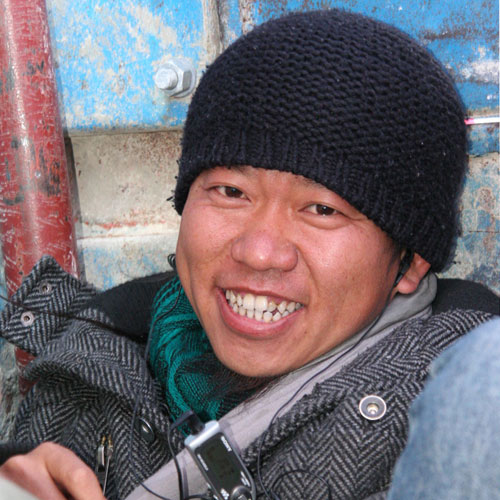 Na Yingyu (China)
Lijiang Studio
Location One International Committee
Na Yingyu is a Chinese artist, born in 1973 in Yichun, Heilongjiang, China, he lives and works in Beijing. Na Yingyu has exhibited extensively in China, Brazil and Israel. Our Homeland! Gone Just Like That will be Na Yingyu's first solo show in the United States.
Na Yingyu's residency made possible by Location One's International Committee and Lijiang Studio, Lashihai, China.
Andrea Yugoslavia Chirinos (Mexico)
Location One International Committee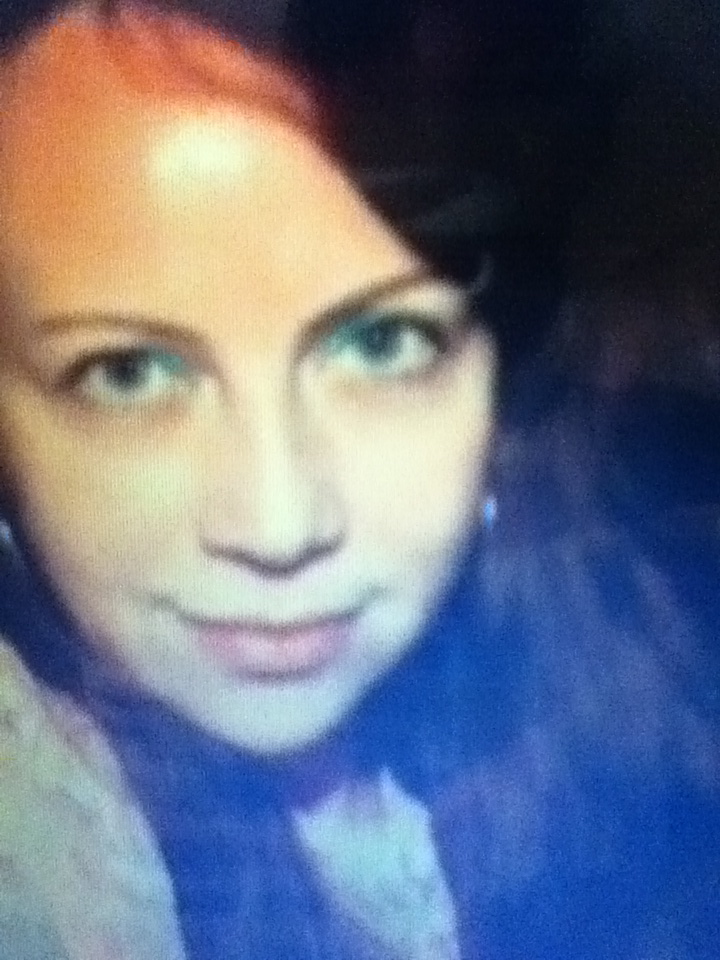 Andrea Yugoslavia Chirinos Brown was born in Mexico, where she studied dance, theater and art history. There she began to dance professionally and also to experiment with choreography. In 1994 she moved first to Boston and then to New York to achieve a Bachelor in Fine Arts (Dance major) at the Boston Conservatory and in Mary Mount Manhattan College. Around that time she danced with the Stanley Love Performance Group and with Anime Dance Japan, at the same time showing her own work in venues around the city of New York.
In 2000 she moved back to Mexico City where she was assigned as the director of the students company of the university Instituto Politécnico Nacional where she did several choreography and toured in all the campuses of this important public Nacional University. She also began her own company called Mitrovica Dance. Since the moment of its creation, Chirino´s Dance Company has performed in museums, schools and theaters. Her pieces, like the Faith Line, Restaurant Tesuyo, Tangled, Familiar Environment, Second Life and Ritual de lo Habitual have made the company to be named the Best Artistic Project of the City, an annual price voted by the people. In 2009 she won the first prize in the prestigious Mexican Contemporary Dance Award with the piece Tangled, for its originality and its use of space. This price is issued by the INBA, the Institute National of Bellas Artes, a pivotal institution in Mexican culture.
In March of 2011, she presented and installation called Hotel Irina, with more than 15 dancers, sponsored by Universidad National Autónoma de Mexico (UNAM). The company also tour in museums with the last project called Corridor Shadows Exterior Evening. In May 2011 Andrea Yugoslavia Chirinos move back to New York City.
Tommy Støckel (Denmark)
Danish Arts Council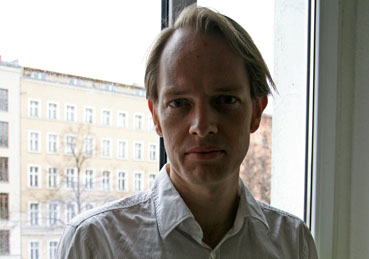 Born in 1972 in Copenhagen, Denmark. Lives and works in Berlin, Germany.
Tommy Støckel uses computer-generated calculations to create elaborate and intricate sculptural installations that resemble fractal-like architecture. Geometry, scale and perspective are essentials in the work of Tommy Støckel. His fascination of cool modernism and science fictions novels from both the 19th and 20th centuries is reflected in collages and installations that represent a constructed future seen in miniature worlds and deserted sci-fi landscapes. With a precise mathematic technique Støckel creates collages using figures cut out from catalogues and sculptures showing different layers and the inevitable decay of time. The use of materials as paper, cardboard and foam contrasts the sophisticated themes as deconstruction and chaos theory.
Monica Baptista (Portugal)
Gulbenkian Foundation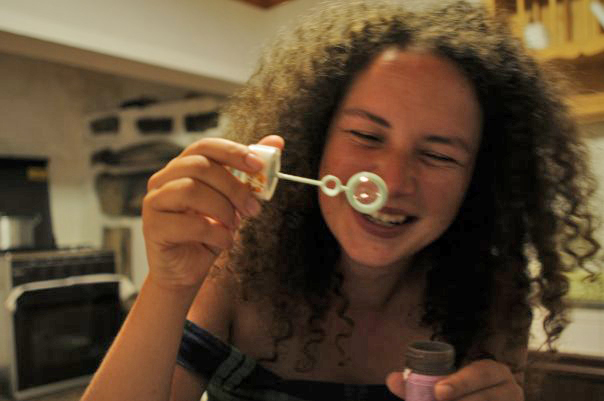 Born in S. Paio de Oleiros, Portugal, 1984. Lives and works in Portugal.
Monica Baptista is a painter-turned-documentary filmmaker who has created several films on topics ranging from Chechnyan soldiers on the TransSiberian Express, to tracts on herbal tea, to experimental investigations of architectural structures. Present in all of her work is a focus on the perception of space and time in relation to the particular community or subject matter of her films.
Monica Baptista's residency is made possible by The Calouste Gulbenkian Foundation and the Luso American Foundation
Agnieszka Kurant (Poland)
Polish Cultural Institute
Trust for Mutual Understanding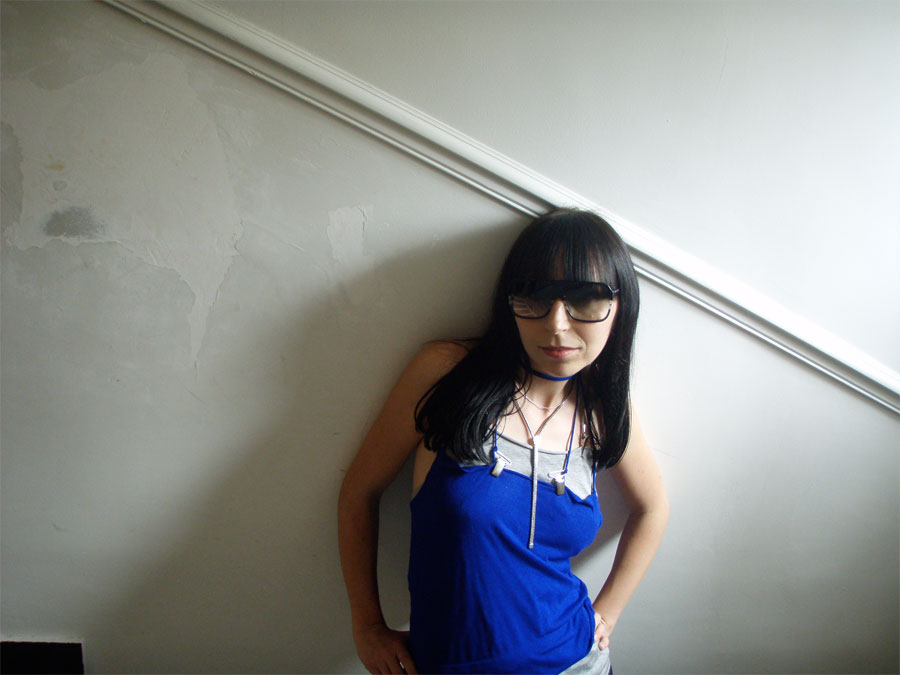 Born in Łodz, 1978. Lives and works in Warsaw.
Agnieszka Kurant is an artist based in Warsaw. She represented Poland at the Polish Pavilion at Venice Biennale 2010 (collaboration with the architect Aleksandra Wasilkowska). She is interested in the ways in which trying to interpret the world logically results in a fictional version of reality. Her works explore how things created as fictions, rumors, paranormal phenomena as well as objects not existing materially, enter into economy and politics of contemporary world. She is interested in virtual capital, imaginary property, immaterial labour, hybrid authorship, changes of aura, value and status of objects in cognitive capitalism. Many of her works are related to the existence of the future in the present. Her works have been shown in art institutions including: Witte de With, Rotterdam (2011); Palais de Tokyo, Paris (2004); Tate Modern, London (2006); Yvon Lambert Gallery, New York (2005) and Museum of Modern Art, Zachęta National Gallery of Art, Centre for Contemporary Art Ujazdowski Castle, Warsaw. Kurant has participated in international contemporary art exhibitions including: Performa Biennial, New York (2009), Athens Biennale (2009), Moscow Biennale (2007) and Bucharest Biennale (2008). In 2008 she was commissioned to realize Frieze Projects at Frieze Art Fair, London. In 2009 she was shortlisted for the International Henkel Art Award (MUMOK, Vienna). Kurant was an artist in residence at Palais de Tokyo, Paris in 2004; ISCP, New York in 2005; Konstfak, Stockholm in 2007 and at the Paul Klee Center (Sommerakademie) in Bern, 2009. Sternberg Press published Kurant's monograph "Unknown Unknown" in 2008 and the Venice Biennale catalogue "Emergency Exit" in 2010. Her solo show is currently on view at Montehermoso Cultural Center in Spain.
Agnieszka Kurant's residency is presented in association with the Polish Cultural Institute in New York within its Poland-U.S. Artists-In-Residence Exchange Program, organized by a-i-r laboratory at the Centre for Contemporary Art Ujazdowski Castle in Warsaw, Poland and Location One in New York, with generous support of the Trust for Mutual Understanding.
Ana Freitas Machado (Brazil)
Location One International Committee
Ana Freitas Machado is an artist who lives and works in Rio de Janiero, Brazil. Many of her works are the result of a conceptual and visual theme. Time, geometry, nature and morphology of the creative process are part of its research universe in different media such as drawing, photography, artist book, printmaking and sculpture.

Atsushi Kaga (Ireland)
The Arts Council / An Chomhairle Ealaíon
Born in Tokyo, Japan, 1978. Lives and works in Dublin, Ireland.
Atsushi Kaga's work depicts a fictional world inhabited by a cast of invented characters. Through his alternative reality, Kaga explores personal and cultural identity, as well as complex social issues faced in daily life. His mixed media work, which includes paintings, animations and wall drawings, attest to his keen sensibility and sense of intimacy. His work is whimsical and playful but with a dark and biting sense of humor underlying deceptively 'kawaii' imagery. website: http://www.atsushikaga.com/
Atsushi Kaga's residency is made possible by The Arts Council / An Chomhairle Ealaíon
David Molander (Sweden)
Hasselblad Foundation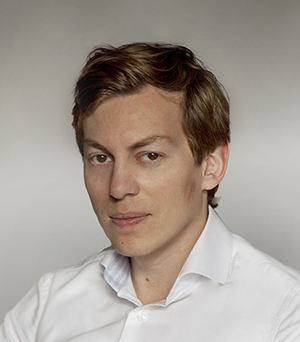 Born in Stockholm, Sweden 1983.
In the project An Urban Anatomy visual artist David Molander is in pursuit of the essence of the urban centers. By the use of digital photography and animation, he collects a documentary material of hundreds of photos and film clips that he dissects and reconstruct into large still- or moving images that can be placed between document and fiction. He cut open interiors, sample streetlights, stitch together pavement and gather parts of the city that although closely linked, seldom meet. Molanders work put emphasis on new relationships between architecture, social environment, living memory and the humans within it. David Molander has been studying photography and film at Harvard University and has a BA in Rhetoric and a BA in Art history from Uppsala University. He graduated 2010 with a MFA from School of Photography in Gothenburg/Sweden. Website: http://www.davidmolander.com
David Molander's residency is made possible by The Hasselblad Foundation