April 4-5, 2008 8pm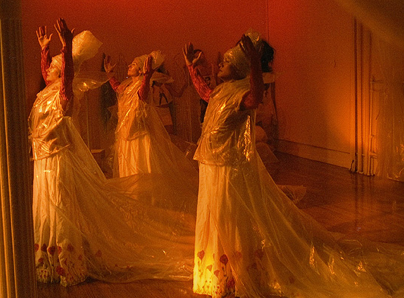 Glen Rumsey Dance Project returns to Location One with this reprise of "ignored in my heaven…" a suite of surreal and magical dances inspired by dream and travel journals
Glen Rumsey Dance Project, ignored in my heaven…
Originally commissioned by Location One in 2005. (Please note that the current exhibition Social Edit by Tracey Moffatt will be CLOSED the following days, Thursday, Friday Saturday, April 3, 4 and 5.
Tickets $15, members free.
Originally performed September 15-17 & September 22-24, 2005.
press articles from the 2005 performances:
Gay City News
Village Voice
Dance Review Times