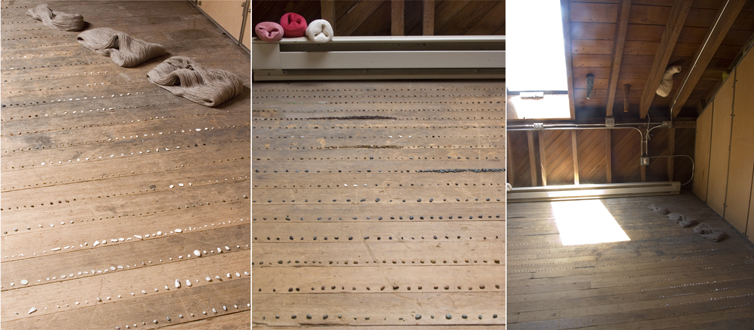 In Another Land  / USA / San Francisco, 2008
Ms. Ma is one of Hong Kong's most active mixed media artists whose works have been included in the Hong Kong Art Biennial exhibition and collected by the Hong Kong Heritage Museum.  She is also an educator, teaching in the degree program at the Hong Kong Arts Center and in the Lee Shau Kee School of Creativity, a newly established high school for talented students pursuing careers in the arts.
Ms. Ma's own academic training was originally in information science, and she received a Bachelor's degree from the City University of Hong Kong in 1996.  After working for four years, she began to study painting at the Hong Kong Art School, which offers a joint degree with the Royal Melbourne Institute of Technology, and she earned a B.F.A. degree in 2001.  She was then awarded a scholarship by the Hong Kong Arts Development Council to study for one year at the University of Leeds in the U.K., where she obtained a Master's degree in feminist theory and practice in visual art in 2002.  Returning to Hong Kong, she became the manager of 1A Space, an important venue for presenting exhibitions by contemporary artists from Hong Kong and China.
Prior to Location One, Ivy Ma participated  in residency program at Headlands Center for the Arts and will be in New York this fall 2008.
Ivy's residency at Location One is supported by the YageoTech-Art Fellowship through the Asian Cultural Council.