Jacob Dahl Jürgensen (Denmark)
Danish Arts Agency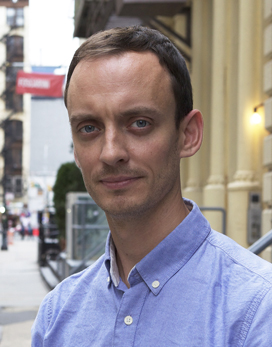 Born in Copenhagen, 1975. Lives and works in London.
Jacob Dahl Jürgensen is an artist based in London. He works with several mediums—including sculpture, video, collage and printmaking—and often combines these in overall installations. It is, however, ideas that drive the work forward. Jürgensen is interested in how technological development, and its driving force, Capitalism, is changing the way we think about general issues such as time and space, and more specifically how it affects the way we create meaning and construct identity.
More information can be found at:http://www.jacob-dahl-jurgensen.com/
Jacob Dahl Jürgensen's residency is made possible by The Danish Arts Agency.