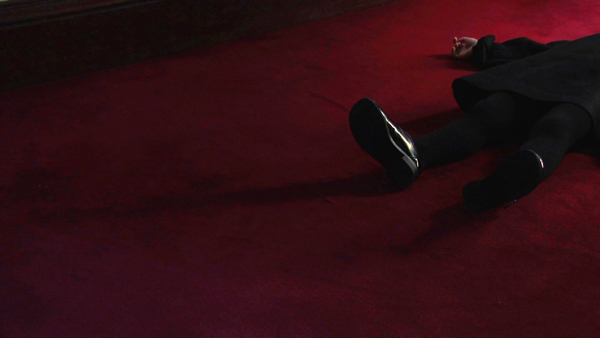 Kaeko Mizukoshi is at the forefront of video art in Japan. Born in Tokyo, she earned a B.F.A. at Tama Art University and studied at the Städelschule in Frankfurt.
Ms. Mizukoshi has received wide national and international recognition for her art works, including a commission from D+D London in 2007, a Shiseido Art Egg award in 2006, and a Shell Art Award from Hillside Forum in Tokyo in 2004. In addition to multiple screenings at the Nomad Theaters in Yokohama and Tokyo and at MIACA at LUX in London, Ms. Mizukoshi has had solo exhibitions at Shiseido Galley and Toki Art Space, both in Tokyo.
In her latest video installation, "Delirium" (2007), Ms. Mizukoshi used three synchronized projections of scenes featuring a girl, a set of loose teeth, and a line of ants emerging from a ball of yarn in a stunningly framed and darkly-lit European house. Art critic Yasushi Kurabayashi describes the work as conveying a "realm of ambiguity" that "soaks into the audience" and allows viewers to devise their own narratives. Fumio Nanjo, director of the Mori Art Museum in Tokyo, notes that she "always has fresh intentions to challenge herself and to create her work of art"
Kaeko's residency at Location One is supported by the YageoTech-Art Fellowship through the Asian Cultural Council.