In her videos and installations, So Youn Jeong's explores aesthetic issues relating to time and space, memory and identity. Recent works investigate the radical impact on the human spirit of an era driven by the obsession for speed in different times and spaces. The interactive nature of art constitutes another area of interest for the artist.
Born in Seoul, Korea, So Youn earned a B.F.A. and M.F.A in Painting at Ewha Womans University, Seoul, followed by an MA in Communication Arts at NYIT, New York, and a Ph.D. in Art Technology of Chungang University, Seoul. Recent exhibitions include: "Fiction @ love-Ultra New Vision in Contemporary Art", Museum of Contemporary Art, Shanghai; "Art Spectrum", Samsung Leeum Museum, Seoul; "Alchemy in Daily Life", Christ Church Art Gallery, New Zealand; "Happiness-Mori Art Museum Inaugural Exhibition", Mori Art Museum, Tokyo.
SoYoun's residency of Location One is supported by The Daeyu Cultural Foundation, Korea.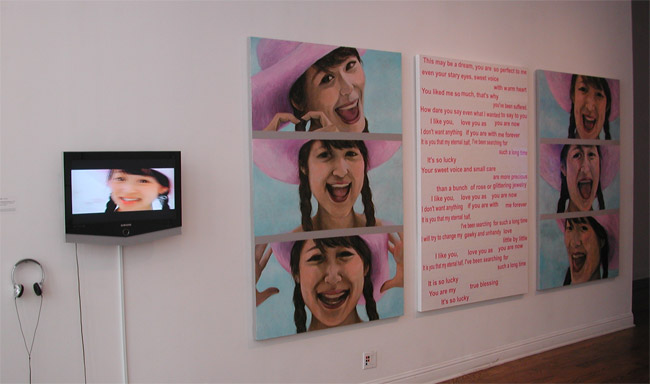 Natural Strawberry Flavor, 2007
Nine International Artists Exhibit
June 2nd – July 28th, 2007