Location One's performance program features complex multi-disciplinary productions, often based on ideas that emerge during residencies and are commissioned for further development and presentation.
Abramović Studio
In September 2009 Marina Abramović inaugurated the Abramović Studio at Location One. The studio, curated by Jovana Stokić, introduced artists from Location One to other artists working in the field of performance and performance art. To see some of the events, including interviews with guest artists, check out the Abramović Studio Page >>
Some recent performance events at Location One include: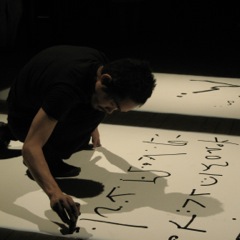 Hiraku Suzuki: Live Drawing Performance
December 8, 2011
with live music by Raz Mesinai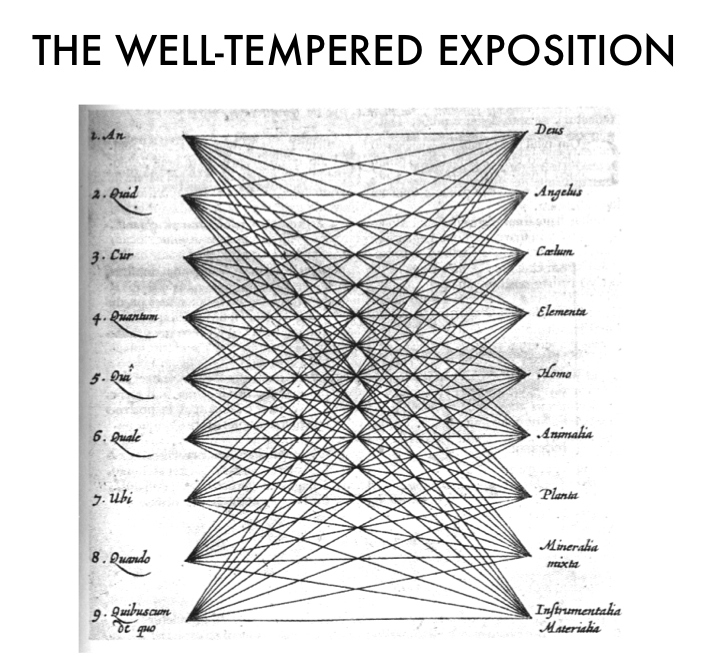 Pablo Helguera: The Well-Tempered Exposition
November 18, 2011
with Beatriz Helguera, piano
And Katherine Ademenko, Lisa Gross, Ryan Hill, Brian
Linden, Melanie Lockert, Laura Lona, Richard Saudek
and Corey Tasmania.


Sophie Hunter: Lucretia

June 14-16, 2011
Installation/performance based on the Benjamin Britten opera
Past commissioned performance events have included:
May 7, 2009
Janez Jansa at Location One will take you through a series of artistic, political, administrative and media actions performed by himself together with Janez Jansa and Janez Jansa with a particular focus on their latest personal exhibition entitled NAME Readymade.
May 1, 2009
Open Call is a project organized by Brina Thurston, currently in residency at Location One, NYC. All submissions will be due by April 20, 2009 and will be presented and juried by a select group of artists, curators and critics in front of a live audience at Location One May 1, 2009.
February 7, 2009
The final Misbehavior, promises to be a grand finale, full of surprises. Be prepared to see interpretations of Blake's work by artists such as Zeena Parkins, Carolee Schneemann, and Lynn Tillman.
January 9, 2009
The second night in a series of performances responding and reacting to BEHAVIOR, the current exhibition by Nayland Blake. At 6pm Blake will reenact his notorious performance, "Gorge," a one-hour event in which the artist will sit shirtless in front of a table full of food from which the audience is encouraged to feed him.
December 17, 2008
During the course of the exhibition, Blake will also curate two more evenings of performances, January 9 and February 7. Each night he will invite five artists, musicians, and authors to react to his work.
June 25, 2008
A video screening of Hapless, Helpless and Hopeless, by Rob Kennedy and Peter Dowling, 2008, (34 mins), with film screenings of Secondary Currents (1983, 17 mins) and The Gift (1994, 6 mins), by Peter Rose plus spoken texts, sounds and other paraphernaliaA screening/talk/reading presented by Rob Kennedy and Peter Rose concerning the absurdities, problems and possibilities of language, as affected by image, text, time, sense and nonsense.
May 2, 2008
2×2 brings together two poet/musician duos in a night of New Poetry, Old School style New Randy is poet Holly Anderson and musician Lisa B. Burns. Bob Holman, proprietor of the Bowery Poetry Club, collaborates with musician Vito Ricci.
March 25, 2008
Glen Rumsey Dance Project returned to Location One with this reprise of "ignored in my heaven…" a suite of surreal and magical dances inspired by dream and travel journals.
April 6, 2007
A one-time expansive event mixing the analog — cray-pas and contemporary dance, with the digital — sensored sound and light.
September 7 – October 1, 2005
15 artists spend seven days at Location One working intensely and in restricted conditions to produce wearable creations with only the tools and materials provided to them. A cross between art and fashion, the project temporarily removes the gallery from the appointed function of "showing" and moves it to the world of artistic production, raising questions about the circumstances, both physical and mental, of the creative process.
September 15-25, 2005
A dance suite that was developed in our studios over the course of 6 months by the choreographer and dancers and costume designers, and was performed to sold-out crowds.
January 24, 2003
Ballerinas wearing audio-acoustical tutus performing two pieces, PEEPERS (8 minutes), with photo-resistor sensors and group choreography with spotlights on tripods, and YAMAHA LADIES (15 minutes), with exposed Yamaha keyboards and mercury sensors.
Music:
Location One is pleased that our long-term association and sometime-artistic collaboration with Roulette has solidified into a formal affiliation. Roulette's new permanent home is in our 20 Greene Street space. The calendar of music events is dense with the most innovative composers and performers and can be viewed at Roulette.
PLUS, Current Location One members have the privilege of attending Roulette concerts FREE! Please make reservations with Roulette at 212-219-8242.