We exhibit artists' work in our main gallery eleven months a year, and often in our two other public spaces as well. All of the work we exhibit is developed at Location One, much of it by artists in our residency program. While Location One seeks to nurture a critical awareness of the implications of technology for contemporary society in both our artists-in-residence and our audiences, and on a practical level, to introduce artists to the possibilities of new media in their art practice, the work we exhibit covers a full spectrum: painting, sculpture, video, digital, audio, installation and performance. It is the convergence of artists working in all these areas which is of paramount interest to us. We believe that collaborations across multiple disciplines, and conversations from many perspectives, produce rich insights and raise critical questions.
SELECTED PAST EXHIBITIONS: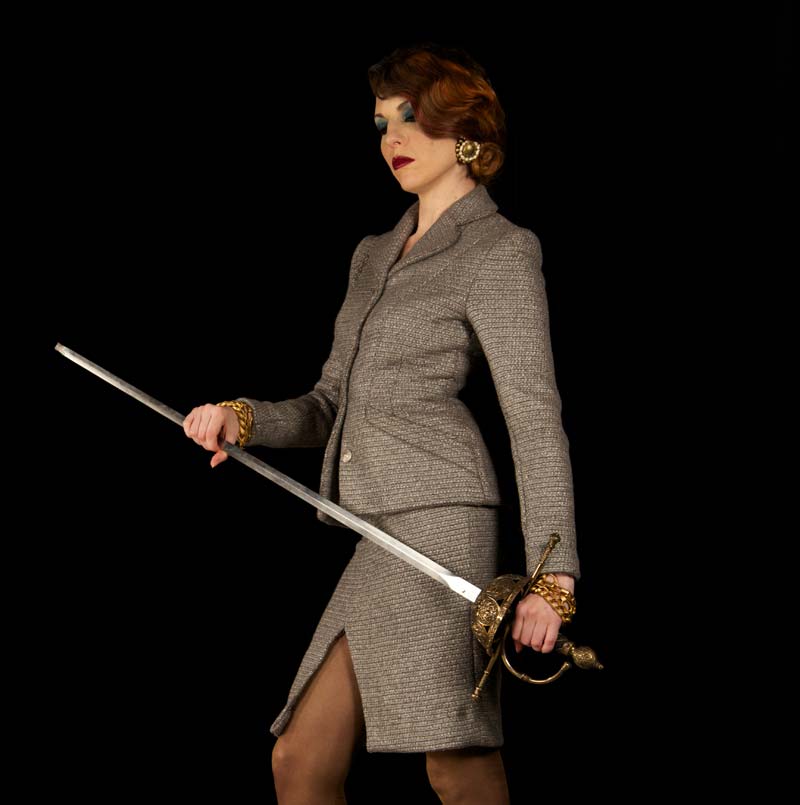 Location One and Quinndustry present Icons And Relics, a prelude to Fashion Week in the form of a theatrical fashion adventure spotlighting the 2013 Fall/Winter collection of renowned designer David Quinn. Here fashion, theater, and dance are intertwined by Quinn's nimble wit to form a multidisciplinary work of PerformanceFashionArt.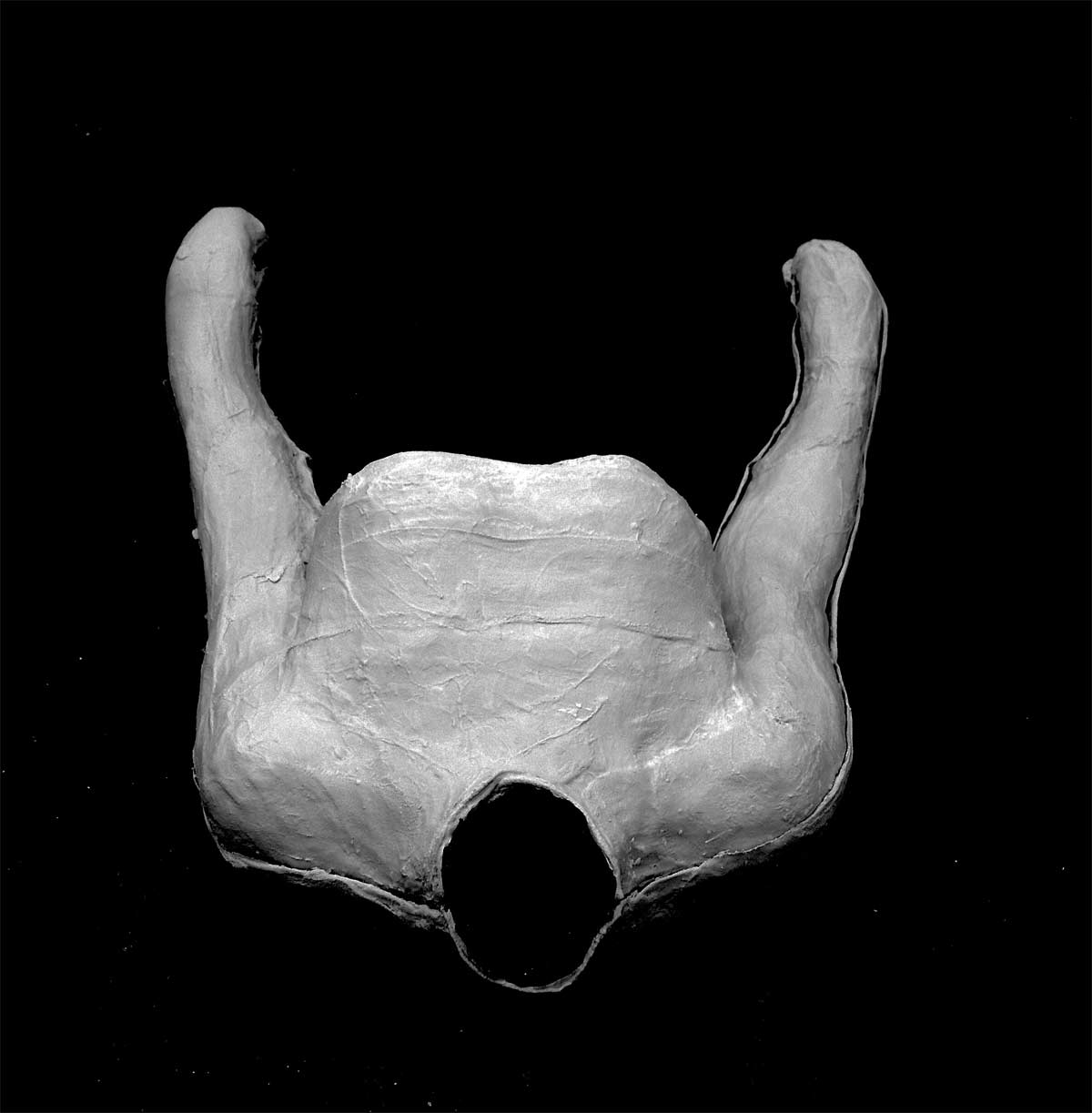 What happens to the body of the artist in the aftermath of the performance? This query is at the core of the sculptures, videos, and photographs by Belgrade-born artist Marta Jovanovic. Much has been said about the difficulty of preserving performance, an ephemeral medium that resists being transformed into a lasting and permanent form. But what about the performer's body: Can it be suspended in time forever? Can we prevent its aging and ultimately decaying or delay its inevitable mortality?
December 15 to January 5, 2012.
Presented by Luce Cinecittà and Gucci.
The exhibition "Pier Paolo Pasolini, Portraits and Self Portraits" brings together 40 works of visual art – drawings and paintings – by Pasolini, including portraits of Maria Callas, Ninetto Davoli (interpreter of many of his films), Roberto Longhi (professor of art at the University of Bologna, whose passionate lectures deeply influenced and formed Pasolini as a student) and figures of everyday life. The selection includes rarely seen self-portraits on oil and faesite and newly restored drawings. "Portrait of a man", will be unveiled for the first time, after a careful restoration by the staff of the Gabinetto G.P. Vieusseux, sponsored by Luce Cinecittà.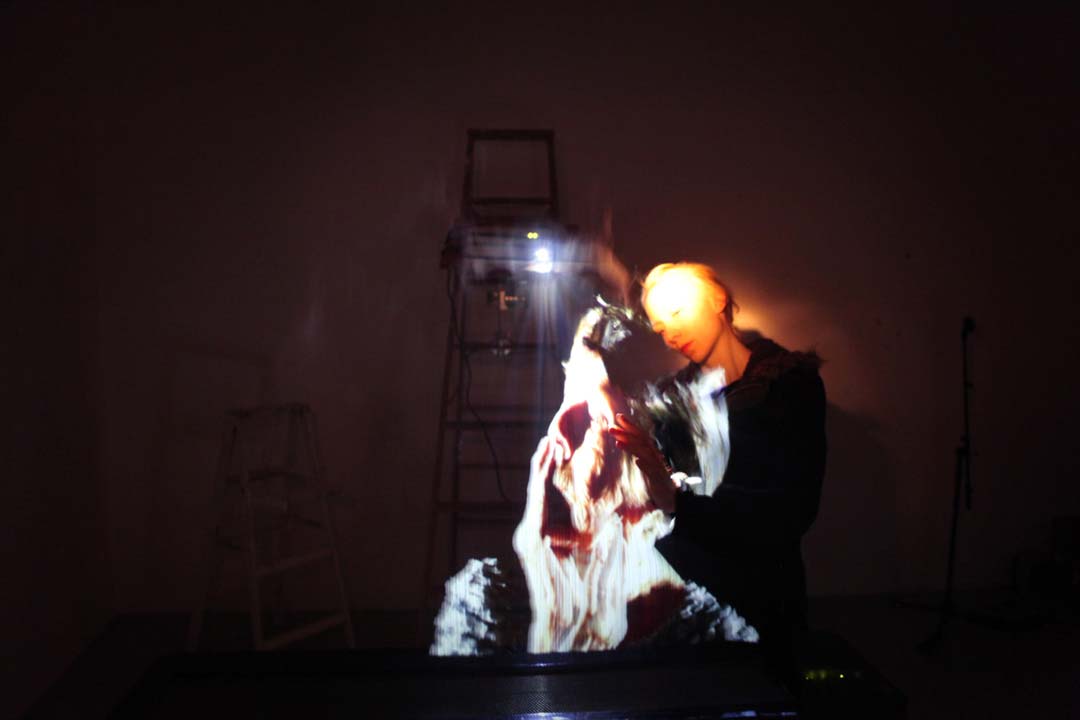 by Jason Akira Somma
The greatest dancers and performance artists of our time—Laurie Anderson, Mikhail Baryshnikov, Joan Jonas, Robert Wilson and others—perform their signature movements and are captured as floating holograms, which members of the audience can interact and perform with. This new technology will redefine the ways in which we access, record and experience dance and performance. This is the first ever interactive performance holography exhibition, premiering September 12th at Location One.
"Phosphene Variations" will premiere at Location One September 12th, featuring a holographic participation by Jiří Kylián, live and holographic performances by Frances Wessells, and Leslie Kraus, and an introductory context statement by Kate Valk of the Wooster Group. The exhibition will also include weekly performances by dance legends, as well as up-and-coming artists, throughout the duration of the exhibition. Somma will "perform" with the artists using his revolutionary video techniques, exploring the undiscovered edge between visual and performance art, as it uses performance as the well-spring for independent visual content.
7 March – 6 May 2012
Curated by Jay Brown
Shot in the highland villages of the Jade Dragon Naxi Autonomous
Prefecture of Lijiang, Yunnan, China in 2006 and 2007, this composite of video, sound,
and still images chronicles the encounters of the Manchurian video artist Na Yingyu among the Naxi
people in the sandy pines at the foothills of the Himalaya. This area of the world hosts a richness
of land, family, music, ritual and the natural beauty that someone in the video describes as
"home". The massive new video installation, consisting of of 59 video "chapters" is arranged as
constellations in a starry night sky.
Project Gallery Events / Exhibitions>>
11 January – 15 February 2012
Location One is proud to present One and Many, a group show featuring works by Monica Baptista, Jacob Dahl Jürgensen, Atsushi Kaga, Agnieszka Kurant, David Molander, and Hiraku Suzuki. These artists engage a variety of mediums, from digital film and photography to the traditional art of sewing, transforming one piece into many as they channel possible meta-narratives in their work.
29 October – 23 December 2011
Through photographs. sculpture, video, song, costume and performance, Cuenca explores the fragile structure of political hegemony and patriarchal domination. Her premise: When sexuality is repressed, new constructions of gender develop.The title refers both to the long-haired dog breed (the artist uses hair in extreme exaggeration throughout the work) and to Afghanistan (the male-dominated culture from which her characters are drawn).
15 June – 29 July 2011
Curated by Claudia Calirman
Sounds Good, features visual responses to a collaborative sound piece by artists John Aslanidis, Katy Dove, Phoebe Hui, Sophie Hunter, Miler Lagos, John O'Connell, Gonzalo Puch, and Zane Saunders. The pieces relate to movement, rhythm, vibration, energy, and the expanding visual field.

14 April – 27 May 2011
The gallery space is transformed with floor-to-ceiling cardboard tubes, a large hand-painted mural, a series of drawings, and a huge papier-mâché structure, creating the sense of a forest that the viewer is invited to explore. This imaginary landscape—in which bizarre and unfamiliar narratives seem to unfold before the viewer's eyes—is loosely inspired by an earlier drawing by O'Connell, Like a Shark in the Grass (2009), which depicts a ghostly white shark uncannily drifting inside a forest.
10 February – 19 March 2011
In the exhibition "Giving My Back to the Night I Heard You Lying to a Giant (First Giant)" Davide Balliano uses the myth of Ulysses blinding the Cyclops Polyphemus as a starting point for his representation of the five phases of sleep which he calls the "ancestral fight against the obscure void that blinds us every night".
5 November 2010 – 22 January 2011
Location One is proud to present SHARON STONE IN ABUJA an exhibition conceived by Zina Saro-Wiwa, British-Nigerian film-maker and founder of AfricaLab, an organisation dedicated to re-imagining Africa. Includes work by Saro-Wiwa, Pieter Hugo, Wangechi Mutu, Mickalene Thomas, and Andrew Esiebo.
16 September – 16 October, 2010
Experimental new work from acclaimed Turner Prize finalist.
Location One is proud to present important new work in 16mm film and sculpture from Lucy Skaer, the young Scottish artist shortlisted for the 2009 Turner Prize and recently featured at the Venice Biennale and the Berlin Biennial
Artist Talk: Friday, Sept 24, 2010, 7pm
with Chrissie Iles, Anne and Joel Ehrenkranz Curator, Whitney Museum
20 May – 31 July 2010
The piece that gives the exhibition its title-a light box including a sound installation- comes from his experience as an Iraqi traveling in the U.S. In one of his trips, Abidin encountered people from diverse social backgrounds. Yet, surprisingly, every time he mentioned his nationality, the answer was invariably the same: I'm Sorry. Of course, this reply comes as a double entendre: Are people sorry for themselves, for feeling guilty for the infringements imposed by the U.S. on Iraq during the war, or are they sorry for the artist's fate of being born in such place? The shift of position between audience and self is constantly present in his work.
20 March – 8 May 2010
Drawing is an underlying practice and ongoing concern that Jonas has pursued
throughout her life. All of Jonas's performance drawings retain a working relationship to her individual video and installation projects. For Jonas, drawings can be lasting and autonomous objects or they may be ephemeral and destroyed during a performance.
14 Jan – 6 Mar 2010
Yes, But…explores works that dwell in the borderline between real and fictional, process-based and result-oriented, temporal and permanent, literal and metaphorical, orderly and undisciplined. Within the fabric of these works lies an array of artistic choices that emphasize contradictions and ambiguities, playing games upon the viewer at every turn.
8 Oct – 25 Nov 2009
Brisbane-based Richard Bell is one of Australia's most talked-about artists. Bell's works address–and protest–the commodification of indigeneity in the western art market. They draw attention to frustrations and grievances brought about through the European colonization of Australia. His paintings play with the practice of appropriation, often mining the Pop Art styles of Roy Lichtenstein and Jasper Johns, the paint drips of Jackson Pollock, or the dot matrix style of Aboriginal painter Emily Kngwarreye while including texts that complicate the way we think about racism and race politics.
9 Sept – 30 Oct 2009
Location One Virtual Residency Project 2.0: "Levels of Undo" Four artists from 4 different cities, who have never met–and were forbidden to do so during the three months of their "residency"–collaborate on a topic that they had no say in developing. Is this ethical? Are the parameters unnecessarily rigid? Were they able to produce anything worthwhile under such oddly stringent rules?
20 May – 1 Aug 2009
Extended! 9-26 Sept 2009
Shawcross is known for his multi-media, kinetic sculptures and mysterious structures that are imbued with an appearance of scientific rationality yet beneath the surface are also haunted by the search for the unobtainable and inexpressible. In this new work the artist continues the series of investigations that started with Slow Arc Inside a Cube (2008), which was initially inspired by the late British chemist Dorothy Hodgkin, who said deciphering the structure of pig insulin 'was like trying to work out the structure of a tree from seeing only its shadow'.

28 Apr – 9 May 2009
Location One is pleased to present the first of its summer 2009 International Residency Program Exhibitions featuring the work of two outstanding emerging artists, Nicolas Grospierre (Poland) and Kaeko Mizukoshi (Japan). Artist Grospierre will present a photographic installation exploring the intricacies of NYC bank vaults, well timed in light of the global financial crisis. Artist Mizukoshi presents a video installation ste at a Los Angeles bus stop and focused on the dialog between a man, who rants indecipherably, and an awaiting passenger who responds with unrelated religious exclamations.
5 March – 2 May 2009
Fostered by the experimental art scene of downtown New York in the early 1970s, Laurie Anderson created her earliest performances in Soho, where Location One is based. In addition to continuing her acclaimed performance work, she has gone on to broaden her artistic practice to include music, video, digital art, and sculpture. Her Location One installation features a duet of video and sound.Location One will organize its inaugural Benefit Gala in celebration of its 10th Anniversary on Thursday, March 5, 2009. Honoring Laurie Anderson and her contributions to the downtown New York art world and beyond, the gala will feature a preview of the exhibition and a special performance that the artist will reveal.
2 Dec 2008 – 14 Feb 2009
With a surprising dearth of bunnies, Nayland Blake's: Behavior, a 25-year survey of the renowned artist's work, will feature some thirty pieces from every aspect of Blake's career as a painter, sculptor, illustrator, performer, and gorgeinstallation artist. They include the iconic Magic (1991), Heavenly Bunny Suit (1994), a restraint piece, Jim (2000), as well as a generous selection of works never before exhibited in NYC. Nayland Blake: Behavior will be accompanied by a magiccatalogue, as well as by a series of artist-curated performance nights, one of which will include a re-staging of Blake's "Gorge" (1998).
10 Sept – 8 Nov 2008PULL confronts an America seemingly crippled by fear and uncertainty. Developed in collaboration with 18 engineers from Honeywell's Fire Systems Group, PULL urges viewers to realize their hidden desire to sound the alarm, here in the form of an historic fire call box situated in the center of the gallery space. Once triggered, the work blossomsinto a flourish of lights, words and deafening sirens–a wake up call. Philbrick utilizes 502 fire alarms, strobes, smoke detectors, siren horns, control panels–and one customized vintage fire pull station to sound the alarm and remind us to question our notions of security and it's sources.
10 Sept – 8 Nov 2008
Can three complete strangers – from different continents, cultures and creative disciplines – collaborate from afar to create a forceful artistic statement about a political event? They can, they have! Their work, prepared without ever meeting face-to-face, uses Google Earth, Second Life, wikis and blog technologies – not to mention old-fashioned hand-printed Agitprop posters – to address the forthcoming U.S. Presidential election. The three artists all speak English, and all are fluent in Internet media. They were given no restrictions other than not meeting in person, and no directions other than the topic of the forthcoming Presidential election. Heather Wagner, director of online exhibitions, coordinated the project for Location One.Mission Accomplished?The chosen three:  Susanne Berkenheger (Berlin), Andy Deck(NYC), and Hidenori Watanave (Tokyo)
19 Jun – 26 Jul 2008
Conceived as a site-specific installation, And we move continues Jean Shin's investigation into the nature of music and its production. The installation utilizes the display of clothing, a video projection on fabric, unwound audio tape, embroidery, and compositional scores on prints, to explore how music is visualized and expressed through movement of the body, and how sound can be imprinted onto a surface.
24 Apr – 14 Jun 2008Aoife's interdisciplinary practice is shaped by recurrent themes of permutation, multiplicity, cultural paraphernalia and mass identification. She utilizes collage, found object and the reinterpretation of prefabricated forms to communicate new ideas and the mutability of image over context.
18 – 26 Apr 2008Nina Sobell pioneered the use of video, computers, and interactivity in art, as well as performance on the Web. Since 1969, when she first used video to document participants' undirected interactions with her sculptures, she investigates the extent to which video enables her to manipulate the relation between time and space, and to create a vortex for human experience, in which the mediated event coincides with public experience, memory, and relationships.
26 Feb – 19 Apr 2008
Curated by Eric C. Shiner
Moffatt's narrative films offer the viewer a penetrative gaze into the realities and implicit fantasies that subjugation based on race and gender churns out. In her dual role as cultural critic and maker of art, Moffatt combines hard-edged life experiences with the technologies of video and photography to seam together pastiche-like vignettes that open a window onto the lives of her characters, whether that be an Australian aborigine or an African-American woman.
28 Nov 2007 – 9 Feb 2008
Xu Tan's work deals with the hidden motivations and intentions of individuals through a high-tech analysis of their vocabulary. "Searching with Keywords" is the New York leg of an ongoing project which the artist launched in 2005. The project will be unfolding simultaneously in Beijing, China, in Sittard, Holland, and in New York, through a website created specifically for this happening. Gallery audiences in New York will be invited to interact with the keywords, which are presented by means of four video projections and four computer stations equipped with laptops, video cameras, and Internet connections. The goal is to have gallery visitors pronounce the keywords as illustrated in drawings and video clips, to ask questions of the artist thorough an on-line forum and message board, and to leave comments. Their reactions and input will be immediately transmitted through the website to the other venues where the installation is present.
4 Oct – 17 Nov 2007
Location One presents the first New York exhibition by Afghan artist Lida Abdul whose work is rooted in the devastation of war and in a sublimation of healing. In her videos, Afghani ruins appear as images from a dreamscape-both real and surreal-steeped in forgotten histories and mystery.
6 – 26 Sept 2007
On September 26th, Location One was proud to give away three deeds to land on the moon. All you had to do to enter the contest and vie for a chance to own extra-planetary property was show up, draw an image of a moon model that had been installed in the gallery, and then hope the judges liked it! Next stop, NASA – to purchase a de-comissioned space shuttle of course!
June 2 – July 28, 2007
Location One presents the second IRP group show of the 2006-2007 season, featuring new work developed by our resident artists. The exhibition represents a diverse range of artistic approaches and many are works in progress.Featuring:Jeanette Doyle (Ireland), Cliff Evans (USA), Krist Gruijthuijsen (The Netherlands), Ruey-Hsiaan Hsu (Taiwan, Miguel Palma (Portugal), Bundith Phunsombatlert (Thailand), Jani Ruscica (Finland), and Eric Van Hove (Belgium).
13 Apr – 25 May 2007
Location One is pleased to present Virtual Minefield, an installation by Martha Rosler which features two elements: a burlesque of a minefield, as a reminder of current combat zones and as a metaphor of the world political situation, and a mockup of a "phrasealator", a two-way speech-to-speech device developed by the Defense Department to provide a mechanical translation of set phrases in situations where personnel are unable to speak the local language.
13 Apr – 25 May 2007Location One is proud to present new work by the recipient of the 2006-07 Irish Fellowship award. Ms. Doyle's practice is primarily concerned with picture making, specifically painting and its relationship to lens-based technologies. The artist manipulates the various media she employs in order to generate very particular effects, questioning the notion of representation and creating a metaphor of what we think we are seeing versus what we actually see or what is given to be seen.
13 Feb – 31 Mar 2007
Location One presents the first of two exhibitions showcasing new work developed by eight artists participating in the 2006-2007 International Residency Program. Featured works, some of which are exhibited as work-in-progress, represent a diverse range of artistic approaches.Featuring:Natalie Berwernitz & Marek Goldowski (Germany), Teresa Henriques (Portugal), Agnieszka Kalinowska (Poland), Nina Katchadourian (U.S.A.), Rie Kawakami (Japan), Alessandro Nassiri (Italy), Kaori Tazoe (Japan), and Virginie Yassef (France).
21 Nov 2006 – 27 Jan 2007
In the Sky was a multimedia installation, commissioned by Location One, and developed into an exploration into the sharing of the senses and the interconnectedness between perception and sensation as experienced through visual, aural, and physical realms by populating the gallery with strands of metallic beads, a six-channel audio component and a video installation depicting repetitious images that speak to the weaving and unweaving of time and memory.
10-12 Nov 2006
Curated by Douglas Irving Repetto.ArtBots was an international art exhibition for robotic art and art-making robots. Featuring artists Jason Van Anden, Brett Doar, Yoav Bergner and LoVid, Bob Huott & Eric Singer, Mark Esper, Ranjit Bhatnagar, James Powderly and Jonah Brucker-Cohen.
14 Sep – 4 Nov 2006
Curated by Pieranna Cavalchini, curator of contemporary art, Isabella Stewart Gardner Museum
A grand, three-channel moving image installation/projection (15 minute loop) by Cliff Evans. "Mount Weather" is a personal artifice assembled from ideas and images found across the socio-environment of the Internet. Its form is reminiscent of historic epics as represented in cinema and in grand panoramic paintings, while also mimicking the ubiquitous technology used for website banner advertisements.Catalog is available.Sponsored by Location One and the Peter Norton Family Foundation.
11 Apr – 20 May 2006
Debut solo show in New York of Polish artist whose work concerns cultural and political issues common to many national groups: the emotional ambivalence of women and nursing mothers, people's views of the environment in which they live, the legacy of Communist practices in farming communities, as well as the practice and tradition of film itself. In all his work, the artist demonstrates an uncanny ability for capturing people's circumstances on film and video. Installation sponsored by Location One and the Trust for Mutual Understanding.
8 Mar – 1 Apr 2006Mexican artist Carlos Amorales and former artist-in-residence Javier Viver and exhibit video works "Manimal" and "The Audience." "Manimal" (2005, 6 mins.) is a black and white video animation about the transformation of animal emotions into human rationality. "The Audience" (2005, video and theater chairs, 4.5 minutes) is a three-channel video installation based on El Grand Teatro del Mundo. Sponsored by Location One. Javier Viver's installation was supported in part by Consulate General of Spain in New York.
11 Oct – 26 Nov 2005Curated by Heather Wagner"Slowscan Soundwave (III)" was an immense, interactive sound sculpture by artist and dorkbot instigator Douglas Repetto, consisting of enormous strips of sound-sensitive transparent mylar strewn from the ceiling, motors, and custom electronics. "The Telæsthetic Finger", a selection of works by Kevin Centanni, Atsushi Nishijima and Heather Wagner, function as acoustic crab traps, devices that are cast out and reeled back in, filled with booty…or not. Sponsored by Location One.
7 Sep – 1 Oct 2005
Co-Curated by Claire Montgomery and Sebastien Sanz de Santamaria15 artists spent seven days at Location One working intensely and in restricted conditions to produce wearable creations with only the tools and materials provided to them. A cross between art and fashion, the project temporarily removed the gallery from the appointed function of "showing" and moved it to the world of artistic production, raising questions about the circumstances, both physical and mental, of the creative process. Participating artists: Ayah Bdeir, Jessie Cohan, Barry Doss, Stefany Anne Golberg, George Hudacko, Selma Karaca, Ryan Kennedy, Miranti Kisdarjono, Katherine Moriwaki, David Quinn, Chris Sanders, Davina Semo, and Wikiwikicorp, a collective that includes Jean Barberis, Aya Kakeda and Sebastien Sanz de Santamaria.Commissioned by Location One.
22 Sep 2004 – 26 Feb 2005
Rising out of the gallery floor and disappearing into the walls, two large-scale installations by MIT artist Chris Csikszentmihalyi explores two central technologies of our late industrial society: the airplane and the control panel, rehearsing our dependence on complex technologies and the vulnerability they engender. "Skin" was an aluminum cylinder, the fuselage of a Boeing 737 that emerges from the gallery floor, stopped in the act of flying. "Control" was composed of panels, roughly modeled on those used in Chernobyl, that wend their way through the gallery.Catalogue is available.Commissioned by Location One.
15 Dec 2004 – 29 Jan 2005
An installation by media artist Victoria Vesna, with nanoscience pioneer James Gimzewski. It consisted of a video projected onto a disk of sand, 8 feet in diameter. Visitors could touch the sand as images were projected in evolving scale from the molecular structure of a single grain of sand to the recognizable image of the complete mandala, and then back again. This coming together of art, science and technology is a modern interpretation of an ancient tradition that consecrates the planet and its inhabitants to bring about purification and healing. The sand mandala seen in this installation was created by Tibetan Buddhist monks from the Gaden Lhopa Khangtsen Monastery in India. Sound artist Anne Niemetz developed the soundscape derived from sounds recorded during the creative process of making the sand mandala.
20 – 27 May 2004
New work from the MIT Visual Arts Program featuring work by Carrie Bodle, Ross Cisneros, Clementine Cummer, Lukasz Lysakowski, and Hiroharu Mori.
30 Mar – 15 May 2004
On View, a new work from the On Translation Series, conceived and shot in Japan, post-produced in New York at Location One, is about viewing, looking… waiting… as contemporary rituals. "On Translation", a series of work begun in Helsinki in 1995, groups a set of thirty works reflecting on the concept of translation and interpretation from a perspective that encompasses cultural, linguistic, political and economic issues produced and presented in different contexts and mediums.
12 Sep – 30 Dec 2003
Curated by Nathalie Anglès
The first US solo installation by French artist Claude Closky. Television focused on the production of signs and systems that articulate the world in a society driven by consumerism. Television was a caricatured reflection of the web and television networks that questioned their rapid and continuous growth, regardless of the information they broadcast. Sponsored by Location One. This exhibition was made possible through the generous additional support of Étant donnés, The French-American Fund for Contemporary Art; Cultural Services of the French Embassy (US); and DICREAM-CNC, Ministère de la Culture et de la Communication, France.
3-23 Sep 2003
The New York debut exhibition and special performance reading by renowned Japanese poet Gozo Yoshimasu, recent recipient of the Purple Ribbon Award from the Japanese Government for his significant cultural contributions. "Poetic Spectrum" presented Yoshimasu's photographs and copperplate calligraphies for the first time to a New York audience, and brought the legendary poet to New York to perform after a ten-year absence. Sponsored by Location One with generous support from The Japan Foundation.
9 Jul – 2 Aug 2003
Two new interactive works by Saoirse Higgins and Simon Schiessl addressing our concerns and fears in the world as we embrace technology and its powers, both good and bad. "Mechanism No. 1" is an interactive video projection examining the critical moments leading to war. "The Doom_Machine" takes a daily measure of how close we are to a possible end to the world via related sites on the Internet and a doom voting website.Sponsored by Location One.
10 Sep – 19 Oct 2002
Curated by Heather Wagner A group exhibition featuring works that explored the relationship of sound and light waves. Not merely illustrations of audio-visual synaesthesia, several of the pieces act literally as transducers, that is, devices that convert input energy of one form into output energy of another. Work exhibited by Atsushi Nishijima, Erwin Redl, Laurie Spiegel, and Heather Wagner.Sponsored by Location One.
29 May – 29 Jun 2002
Xu Tan's debut solo exhibition in New York City. "Qing Hua Porcelain (Blue & White)" was a new video/sound installation in which Xu Tan explored the differences in American and Chinese cultural interpretations of what is "real" and what is "fake". Although each culture distinguishes and classifies "real" from "fake", neither clearly defines these terms.Commissioned by Location One.
10 Jan-2 Mar 2002
"White Balance (to think is to forget differences)" by Columbian artist François Bucher, is a meditation after 9-11 and an effort to uncover the geographies of power, the frontiers of privilege. It revisits this problem from different angles, creating short circuits of meaning which are hosted by improbable audiovisual matches. Media and internet footage is intermixed with images shot in downtown Manhattan before and after the September 11th attacks.Underwritten by Location One.Additional funding was provided by The New York City Media Arts Grant of The Jerome Foundation.
20 Sep – 28 Nov 2001
Exhibition by internationally celebrated artist Keith Sonnier comprised of six pieces that resulted from Sonnier's investigations into the work of Nikola Tesla during the period 1990-1997.The Tesla series "captures" raw electricity in its most spectacular form by stringing copper wires and causing the current to flow and spark between them.Sponsored by Location One.
9 Sep-8 Oct 2000
Location One's first exhibition featured many European and American artists including Janet Cardiff, Mason Cooley, Filipe Miguel, Aernout Mik, John Neff, Vincent Pruden, relax (Marie-Antoinette Chiarenza, Daniel Hauser, Daniel Croptier), Pipilotti Rist, Ugo Rondinone, Greg Simsic, Kirsten Stoltman, Tony Tasset and Pia Wergius. Sponsored by Location One with additional generous support by The Mondriaan Foundation.